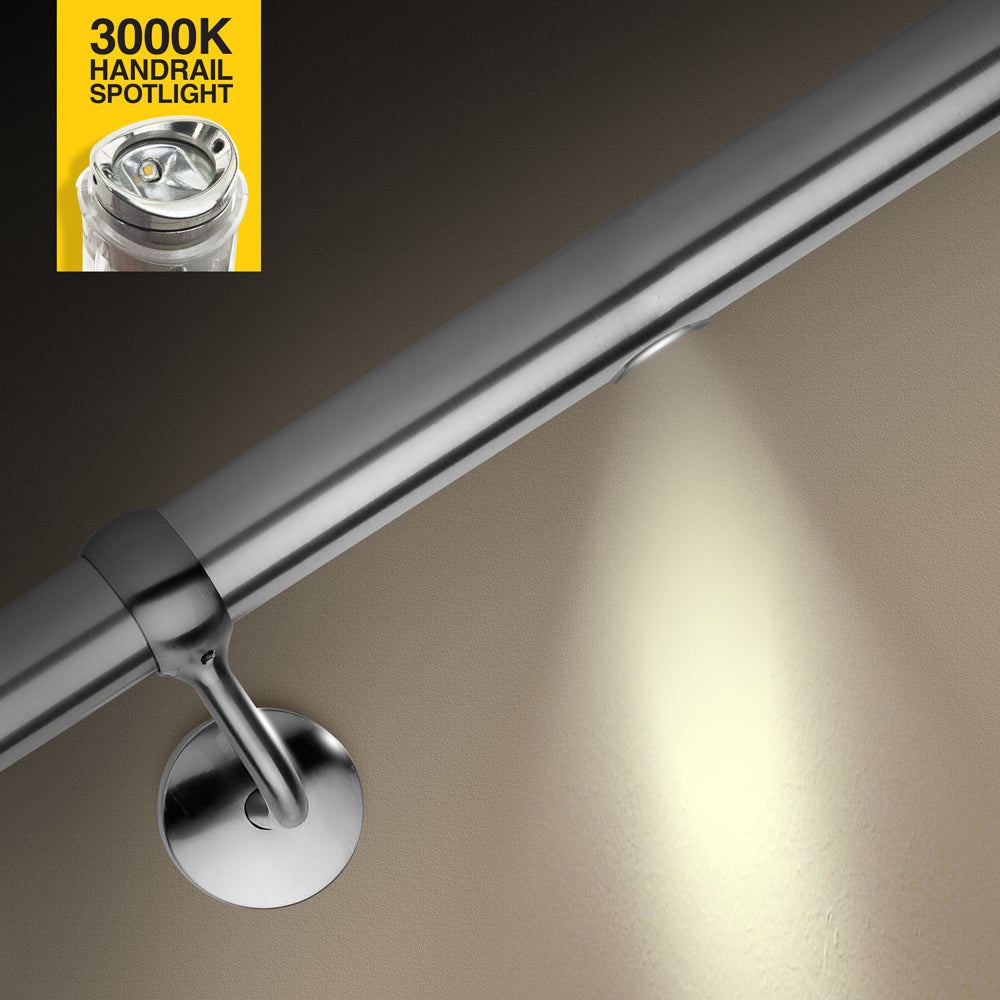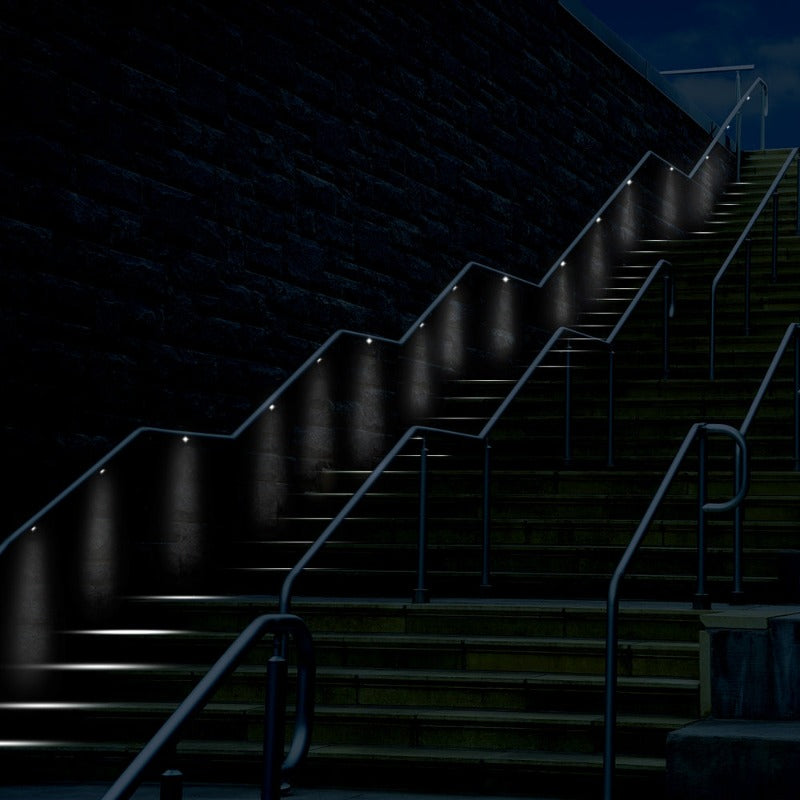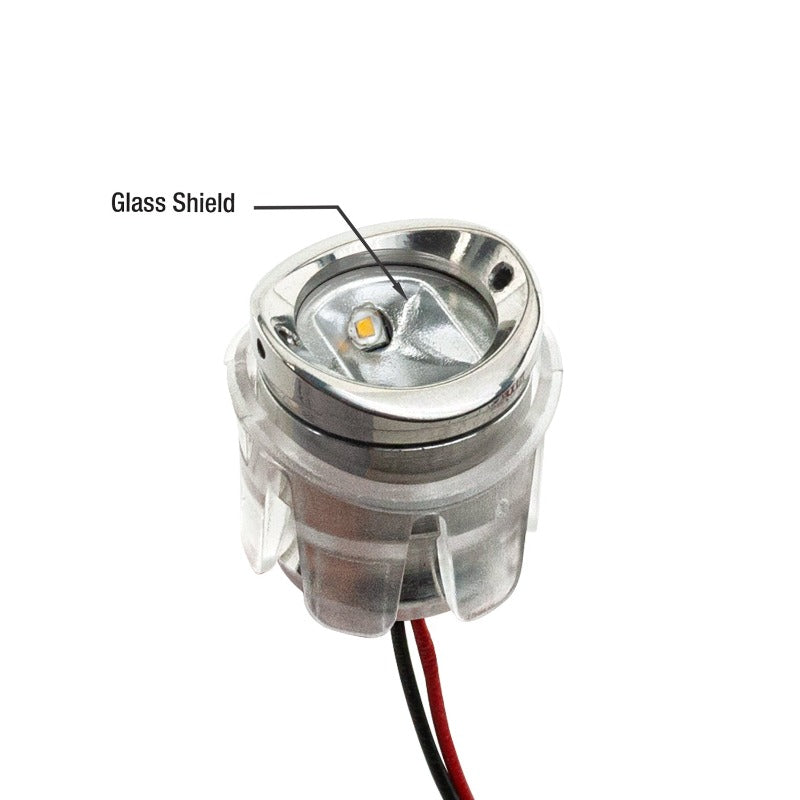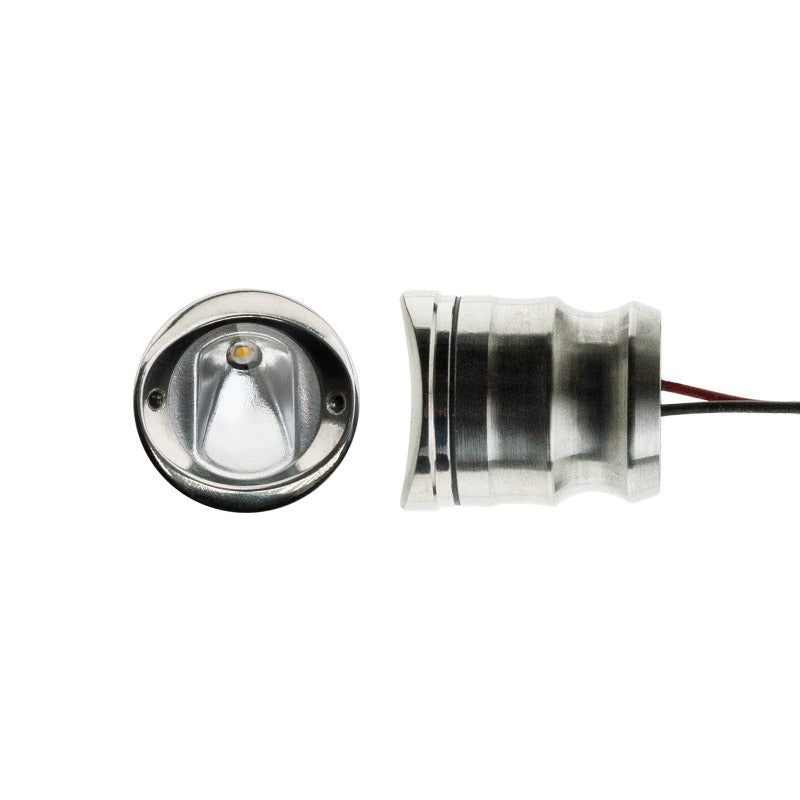 VBDL-1014-0100-A Handrail Light
VBDL-1014-0100-A Handrail Light with Voltage12V-24V DC, Wattage 1.5W, Incandescent Equivalent Wattage: 15W, Brightness 120 Lumens, Spotlight with glass protection and silicone diffuser. Fits perfectly into the handrail of diameter 2-2.5 inches, giving you the desired spots. Concealed wired cable from view within the handrail of the staircase, balcony, or baluster fittings. Can be installed in new handrails or retrofitted into existing ones. Applicable for both interior and exterior staircase, balconies, walkway and pedestal bridges, etc.
Model No:

VBDL-1014-0100-A

Voltage:

12V-24V DC

Wattage:

 1.5W
Incandescent Equivalent Wattage: 15W
Brightness:

 65 Lumens

Color Temperature: 3000K (Warm White)
LED Type:

 

Integrated LED
Insulation Contact:

 

Type IC
Rendering Index:

 

CRI>90

Fixture Material: 

Dia-cast Aluminum

Beam Angle: 60°
Engine Material:

Stainless Steel

Face Plate Color Finish: N/A

Face Plate Material: N/A
Lifespan:

 >

50,000 hours
Dimmable:

 No

IP Rating:

IP67 (Wet locations)

Installation: Recessed 
Dimensions: Cut Size - 26.23mm (1 in) on the Handrail Tube
Package Content: Low Voltage Hand Rail Light Engine
Included Accessories: 1 x Removing Key

Package Dimensions: 71 x 57 x 57mm (2.8 x 2.2 x 2.2in)
The VBDL-1014-0100-A Handrail Light is a light fixture that can be installed on handrails. It has a voltage range of 12V-24V DC, a wattage of 1.5W, and an incandescent equivalent wattage of 15W. The brightness output of the light is 65 lumens, with a warm white color temperature of 3000K. The light has an integrated LED type, and the insulation contact type is IC. The rendering index of the light is CRI>90, which indicates good color accuracy.

The fixture material is made of dia-cast aluminum, and the engine material is stainless steel. The beam angle of the light is 60°, providing a focused and direct illumination. The light is suitable for wet locations as it has an IP67 rating. It has a recessed installation process, and the dimensions for the cut size are 26.23mm (1 in) on the handrail tube. The package content includes a low voltage handrail light engine, and an included accessory is a removing key. The package dimensions are 71 x 57 x 57mm (2.8 x 2.2 x 2.2in).

The VBDL-1014-0100-A Handrail Light has a lifespan of over 50,000 hours and is not dimmable. The faceplate color finish and material are not specified, and it is not included in the package content.