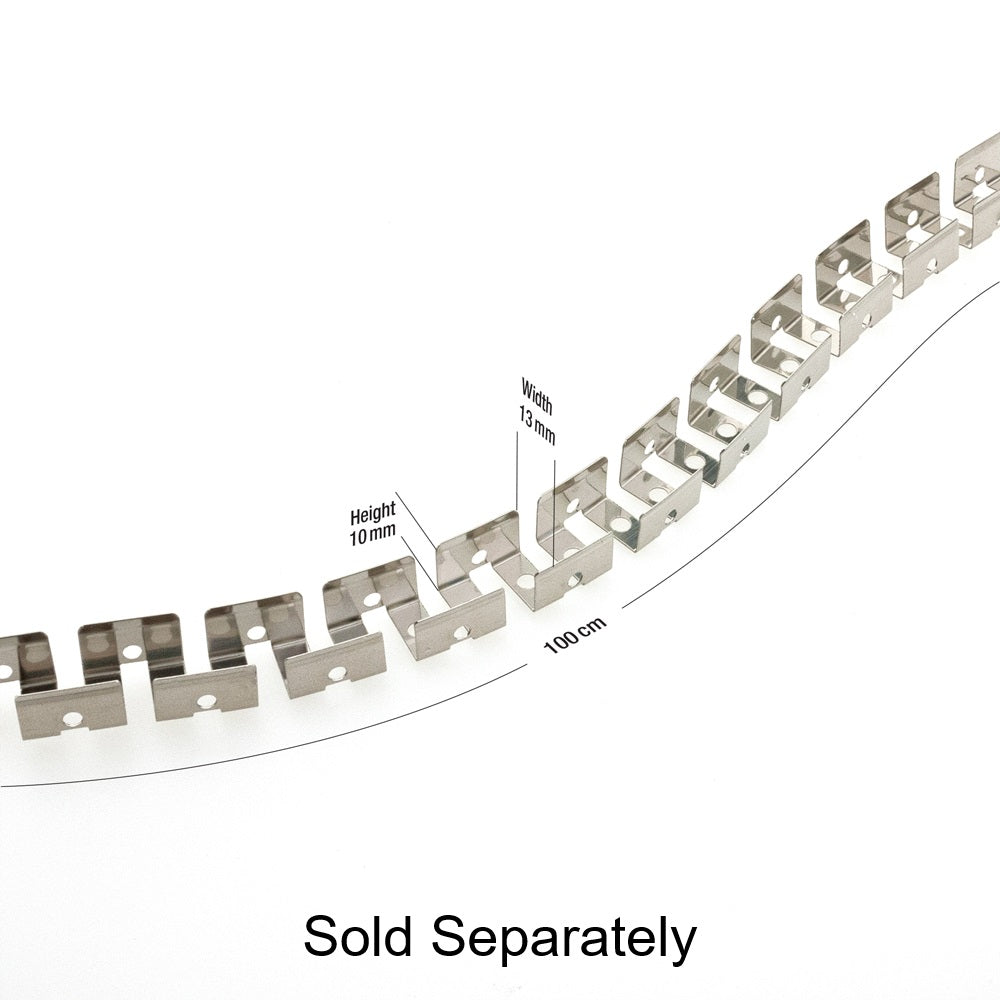 VBD-N1212-SF-B Black Silicon Flexible LED Neon channel
VBD-N1212-SF-B, a cutting-edge black Flexible LED Neon channel that enhances your lighting projects with superior functionality and aesthetics. With dimensions of H 12mm x W 12mm (H 0.47in x W 0.47in) and a maximum length of 5m (16.4ft).
Model No:

VBD-N1212-SF-B

Material: Silicon 
Colour: Black
Diffuser Colour: White
Dimensions:
H 12mm x W 12mm (H 0.47in x W 0.47in)

Maximum Length: 

5m (16.4ft)

Compatible LED Strip Width: Up to 8mm

Installation: Flush Mount, Surface Mount
Accessories (Sold Separately):
End caps: VBD-EN1212-B SKU: 666561432690
Mounting Clips: VBD-CLN1212-MC SKU: 666561432720
Flexible Clips: VBD-CLN1212-FC
SKU: 666561432706
Linear Mounting: VBD-CLN1212-LI SKU: 666561432713

Compatible LED Strips:
Spec Sheet (2.7K, 3K, 3.5K, 4K, 5K)
VBDFS-E2835-2700-168-24-NS-8     SKU: 666561433147

VBDFS-E2835-3000-168-24-NS-8     SKU: 666561433154

VBDFS-E2835-3500-168-24-NS-8     SKU: 666561433161

VBDFS-E2835-4000-168-24-NS-8     SKU: 666561433178

VBDFS-E2835-5000-168-24-NS-8     SKU: 666561433185
VBD-N1212-SF-B, our cutting-edge LED channel that combines sleek design with high functionality to elevate your lighting projects to new heights. Crafted from high-quality silicon material in a stylish black color, this channel adds a touch of modernity and sophistication to any space. The white diffuser color ensures even and soft light diffusion, creating an alluring and seamless lighting effect.

With dimensions of H 12mm x W 12mm (H 0.47in x W 0.47in), the VBD-N1212-SF-B offers a compact and sleek profile, making it suitable for various lighting applications. It accommodates LED strips up to 8mm in width, providing versatility for different lighting setups, from subtle accent lighting to prominent architectural displays.

The channel's maximum length of 5m (16.4ft) provides flexibility for both small-scale and larger installations, ensuring continuous and consistent lighting effects throughout your space. Installation options include flush-mount for a seamless appearance or surface-mount for a visible yet professional finish, allowing you to tailor the lighting to your specific design preferences.

For easy installation and customization, we offer optional accessories (sold separately) that include end caps (VBD-EN1212-B), mounting clips (VBD-CLN1212-MC), flexible clips (VBD-CLN1212-FC), and linear mounting options (VBD-CLN1212-LI). These accessories provide a secure fit and streamline the installation process, enabling you to achieve your desired lighting effect effortlessly.

With Model No: VBD-N1212-SF-B, you have the power to create captivating lighting designs that leave a lasting impression. Whether you're illuminating commercial spaces, enhancing architectural features, or adding a touch of elegance to your home, this LED channel promises a flawless and efficient lighting solution. Trust in our high-quality product to elevate your space with impeccable design and performance.