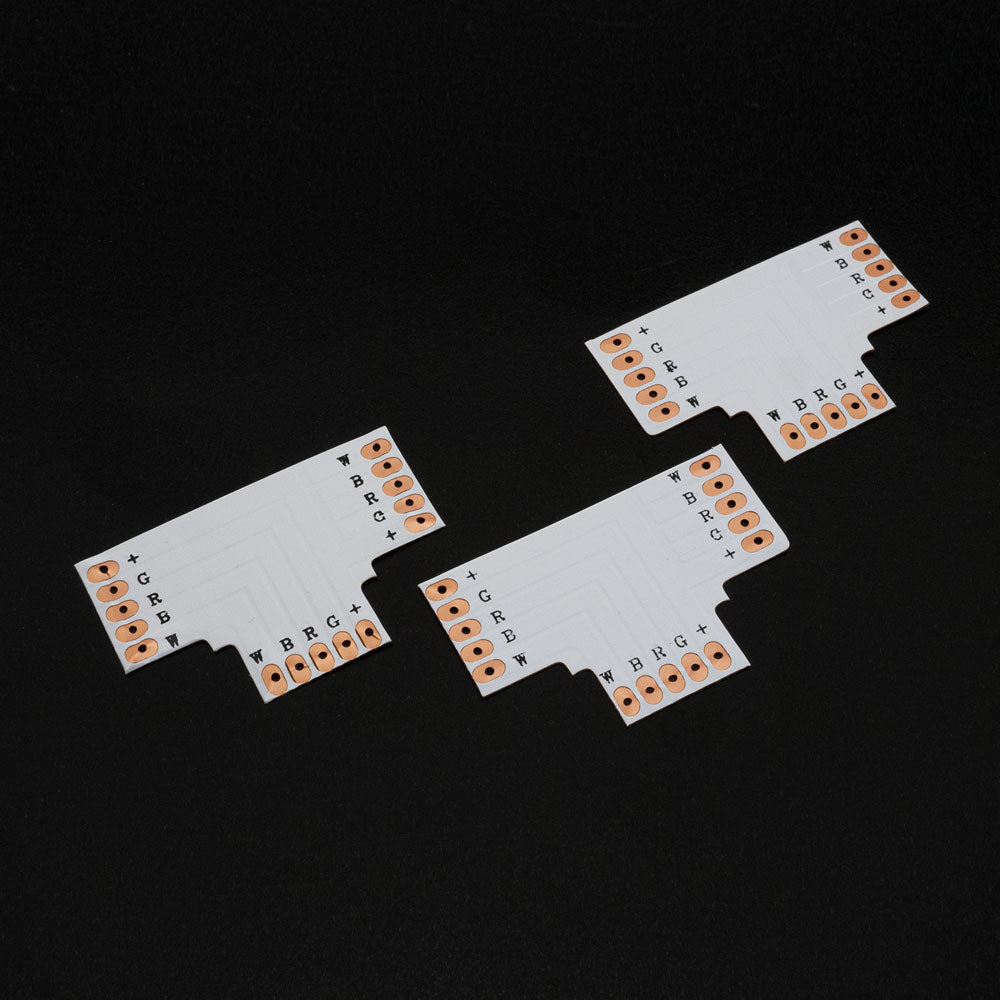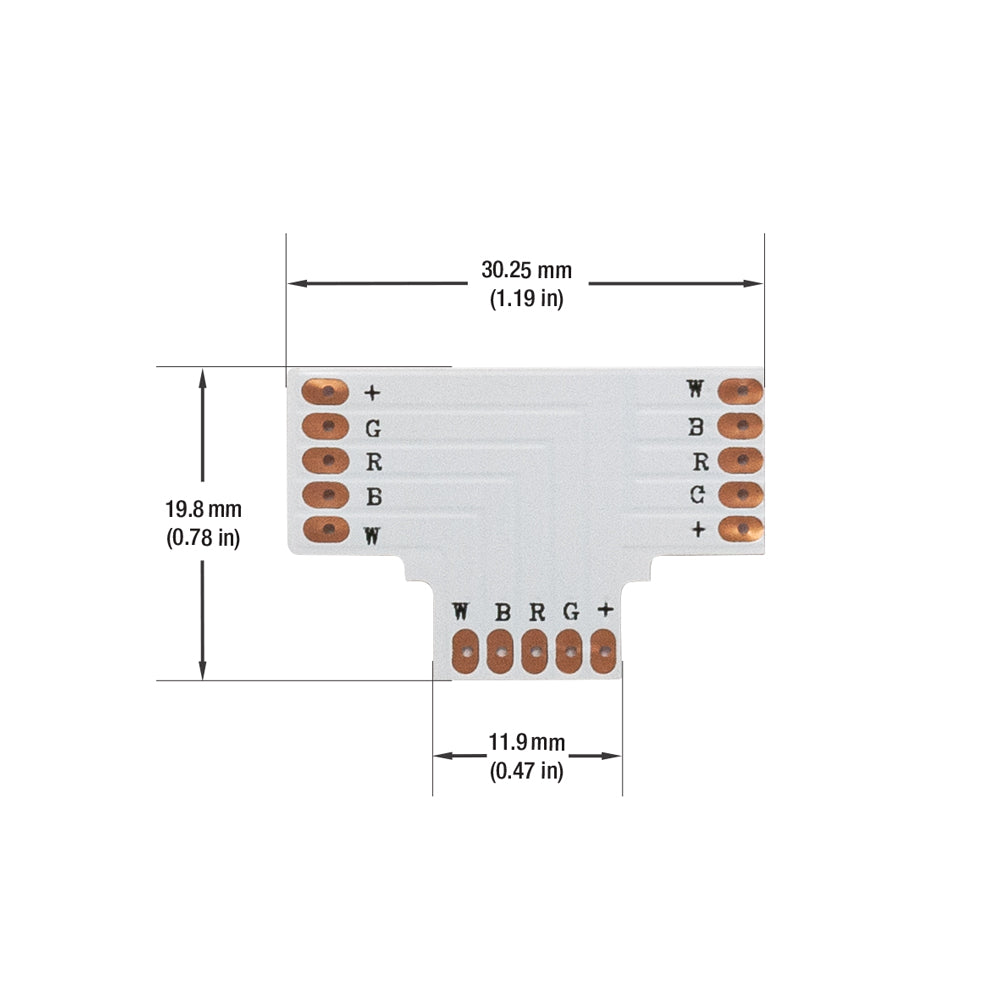 VBD-FPC12-T5A PCB type RGBW 3 Way Expansion Connector(12mm) (Pack of 3)
The VBD-FPC12-T5A is a type of PCB (Printed Circuit Board) connector designed for RGBW (Red-Green-Blue-White) LED lighting systems. This connector is a 3-way expansion connector that can be used to connect multiple RGBW LED strips. It has a compact size of 12mm, making it easy to integrate into your lighting system.
12mm RGBW 3Way connector for expansion connection.
Can be soldered or used with quick connector.
The VBD-FPC12-T5A connector features a durable construction that ensures a secure and stable connection between the LED strips. This makes it a reliable option for a range of lighting applications. The connector is easy to install and use, and it comes in a pack of 3, so you can have multiple connectors on hand for your expansion needs.

This connector is ideal for anyone looking to expand their RGBW LED lighting system. With its high-quality design and reliable performance, it provides a convenient and efficient way to connect multiple LED strips or modules together. Whether you are a professional lighting installer or a DIY enthusiast, the VBD-FPC12-T5A connector is an excellent choice for your RGBW LED lighting needs.