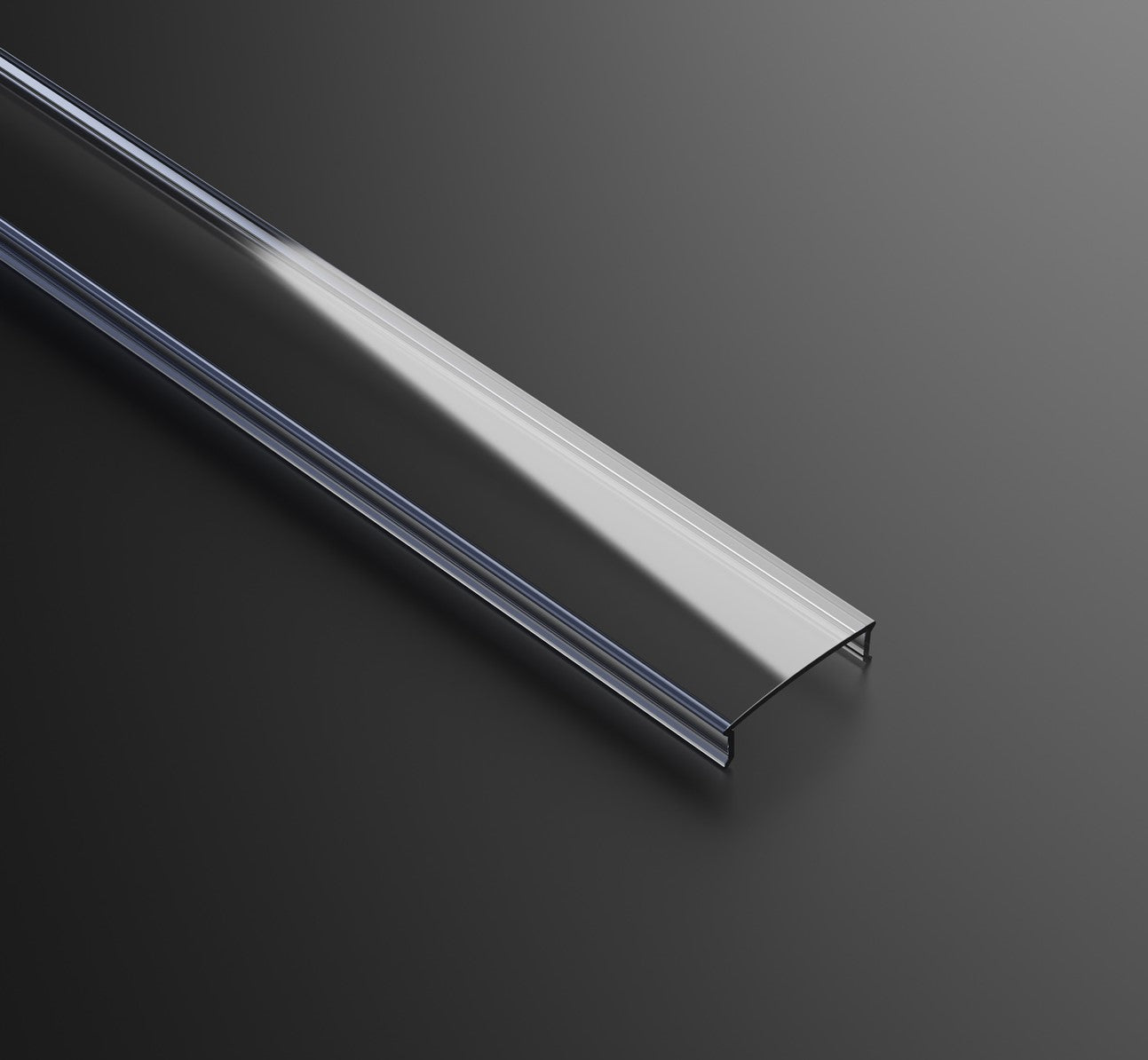 VBD-CV-S5C2 PC Clear Cover
PC Clear Cover for S5 and C2 LED Channels, 3meter 118inches
*Full 3-meter(118inch) lengths are limited to delivery within BC ONLY
This PC Clear Cover fits in below channels :
The VBD-CV-S5C2 PC Clear Cover is a product that is designed to fit into specific channels, namely the VBD-CH-S5, VBD-CH-S5B, VBD-CH-C2, and VBD-CH-C2B. This cover is made from polycarbonate and is designed to be cut into custom sizes using a regular hacksaw.

The primary function of this product is to reduce light glaring and provide protection from dust, which helps to avoid any damage to the LEDs. The clear design of the cover also allows for the full visibility of the LED strip, providing an unobstructed view of the lighting effects.

The VBD-CV-S5C2 PC Clear Cover comes in different sizes depending on the type of channel it is intended to be used with. It is a useful accessory for anyone who wants to enhance the performance of their LED lights while also keeping them safe and secure. The cover can be easily installed and removed, making it easy to clean and maintain.

Overall, the VBD-CV-S5C2 PC Clear Cover is a practical and functional accessory for anyone looking to improve the performance and durability of their LED lighting system. It provides an excellent solution for reducing light glaring, protecting the LEDs from dust, and allowing for full visibility of the lighting effects.