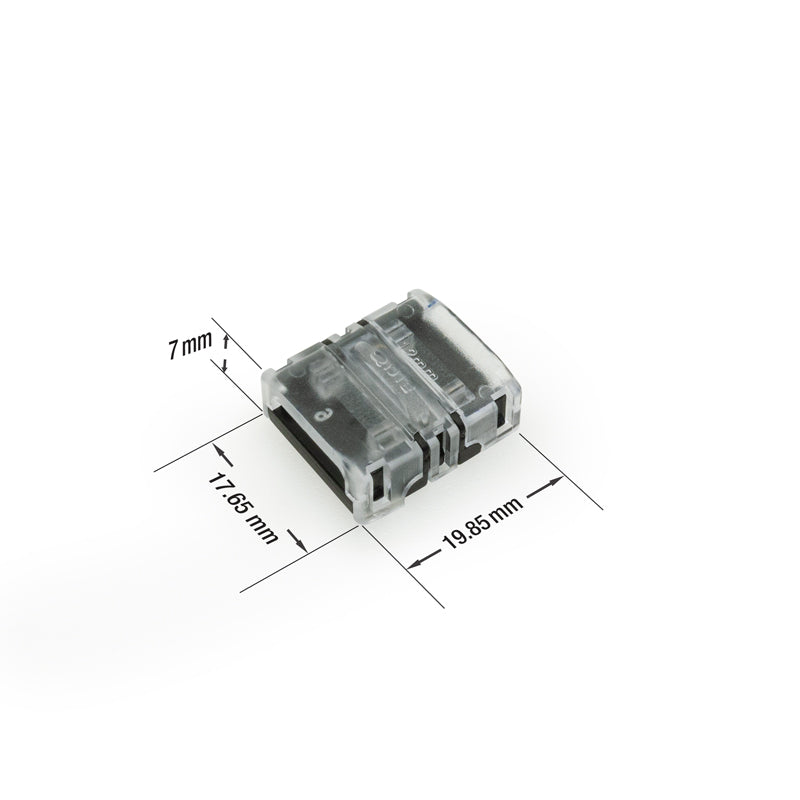 VBD-CON-12MM-2S LED Strip to Strip Connector
VBD-CON-12MM-2S LED Strip Lights Connectors with 12mm Width, Max AMP Load: 12V-5A / 24V-4A, 2pin connectors for LED Strip to Strip Connectors. It is economic, low maintenance, and makes numerous connections with ease without the need for a professional.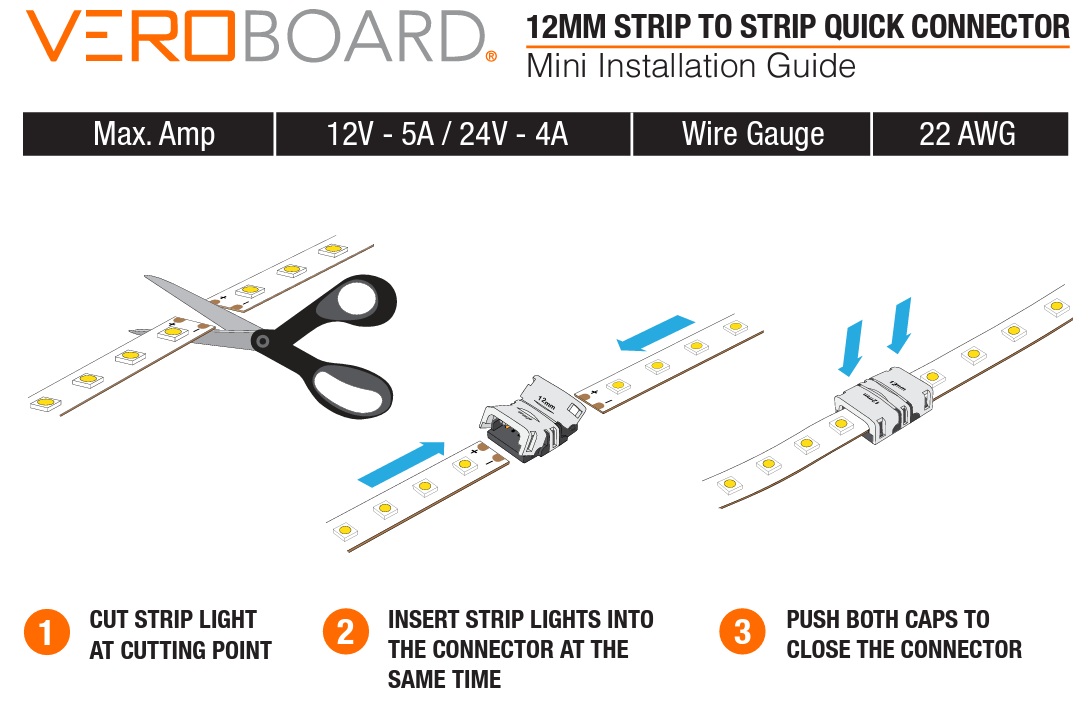 The perfect solution for an easy connection of single-color strip lights or tape lights without soldering. These solderless connectors help to connect two single color strip lights (2 pins) of 12 mm width. Even though Soldering is the permanent and reliable solution for connecting strip lights, these connectors act as a DIY for the strip lights if you do have a soldering iron. It makes numerous connections with ease.
Note. These connectors can not withstand big projects and can only be used for a maximum length of 10 feet that consume less than 60 watts. These connectors are only applicable for 12mm width LED strip lights. Use our mini installation manual for your reference while connecting the strips.