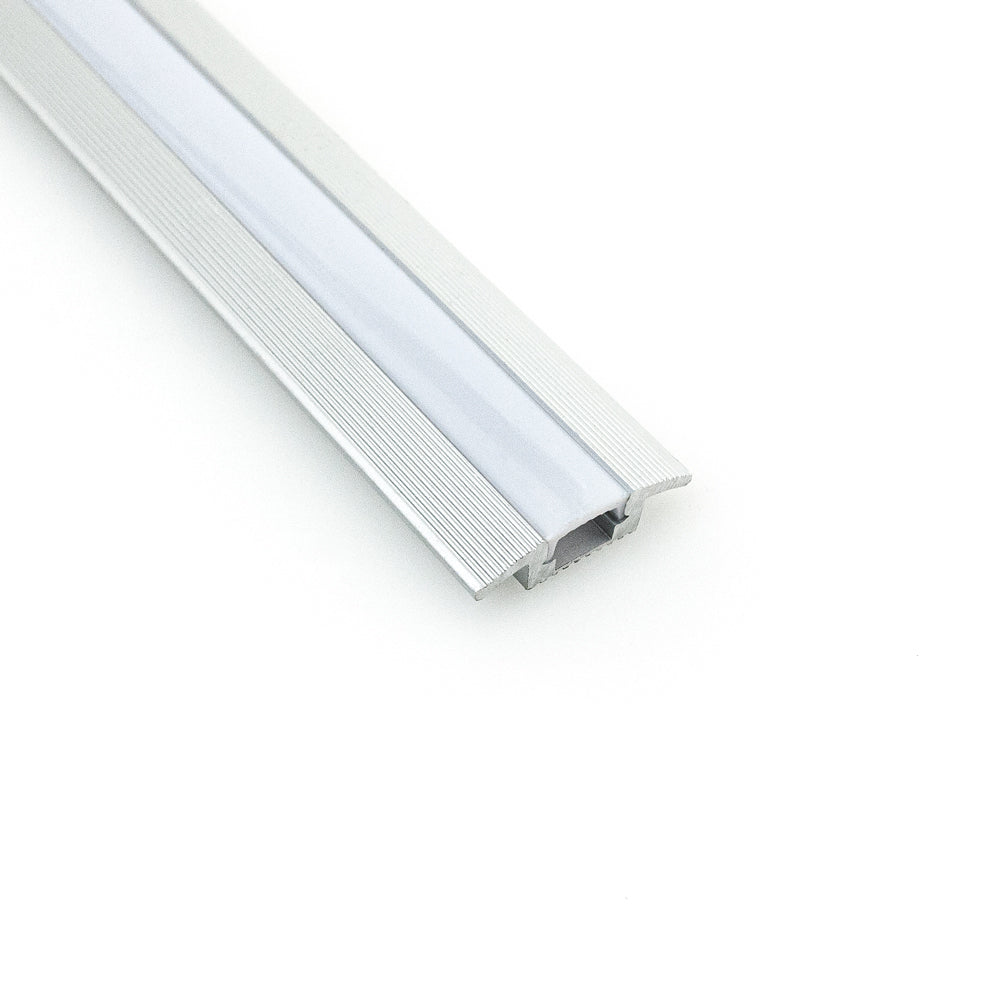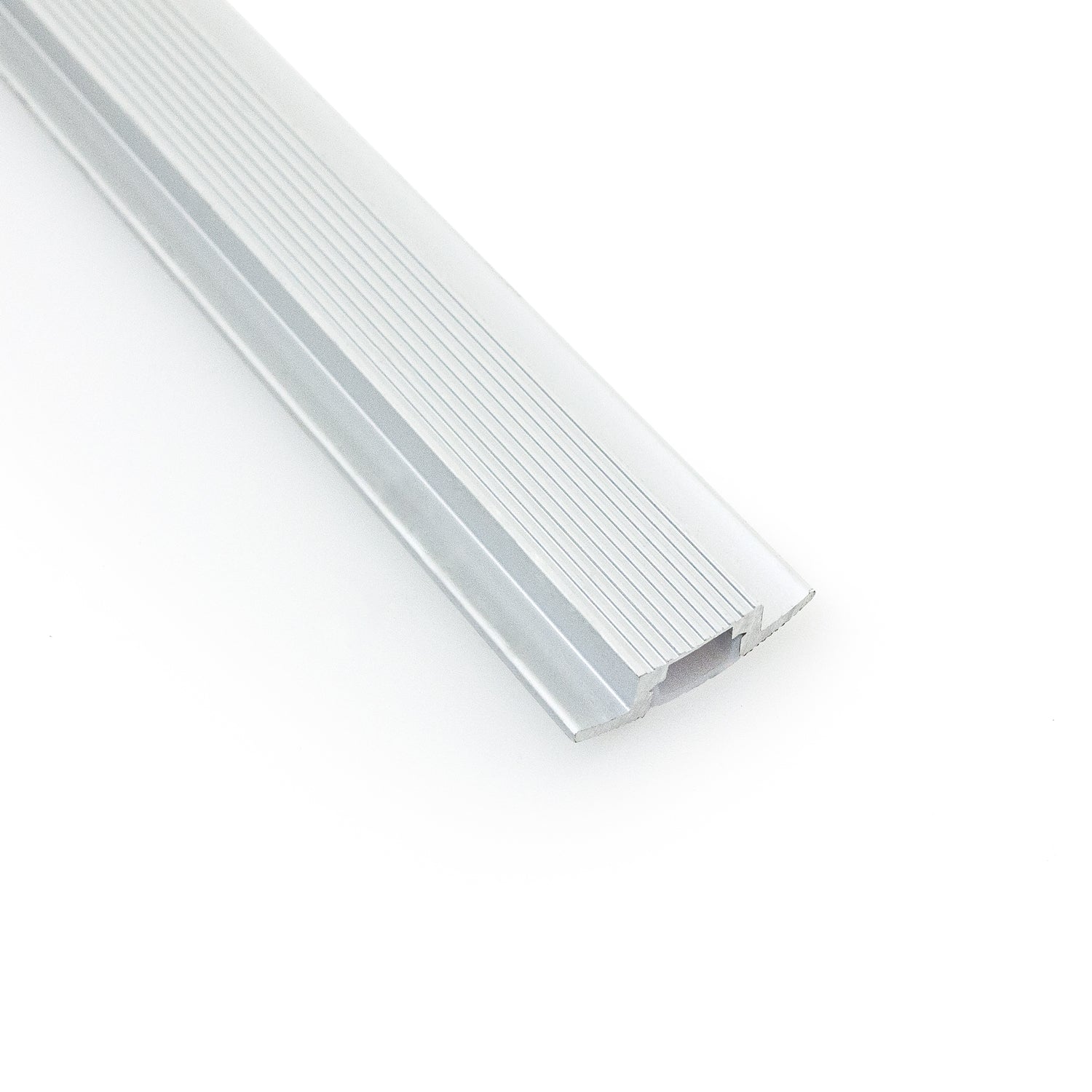 VBD-CH-W2 Multi Floor Transition LED Aluminum Channel 2.4Meters(94.4in) and 3Meters(118in)
VBD-CH-W2 Multi Floor Transition LED Aluminum Channel/Profile 2.4Meters(94.4in) and 3Meters(118in). These (Walkway/Floor) Multi Floor Transition (Walkway/Floor) Aluminum Channels are popular for providing impeccable finishes to the floor by bridging the gap between two similar height floors and Lighting the area at the same time.
*Available in 2.4 Meters (94.4 inch) and 3 Meters (118 inch)*Full 3-meter(118inch) lengths are limited to delivery within BC ONLY
Model No:

 VBD-CH-W2

Material: Anodized Aluminum 
Diffuser Material: Opal
Dimensions:
3000 x 20.58 x 10.75mm(118 x 0.81 x 0.4in)
2400 x 20.58 x 10.75mm(94.4 x 0.81 x 0.4in)
* Depends on Place of Delivery

Colour: Silver Grey
Diffuser Type: Frosted
Compatible LED Strip Width: Up to 10mm 
Application: The transition of an adjoining floor, lower than carpet
Installation: Inground
The VBD-CH-W2 Multi Floor Transition LED Aluminum Channel is a product designed for providing a seamless transition between two adjoining floors of similar height, while also illuminating the area. It is made of high-quality anodized aluminum material with a silver grey color finish and comes in two different sizes: 3000mm x 20.58mm x 10.75mm and 2400mm x 20.58mm x 10.75mm, depending on the place of delivery.

The diffuser type is frosted, made of opal material, which helps reduce light glaring and gives protection from dust while avoiding any kind of damage to the LEDs. The channel is compatible with LED strip widths up to 10mm and acts as a heat sink, which helps to increase the lifetime of the LEDs.

The installation process is simple and easy, requiring only high strength double-sided tape without any need for fasteners or screws. The channel provides slip resistance to the floor and can withstand high load. It also helps in reducing light glaring and provides protection from dust. The aluminum material is corrosion-free, making it suitable for outdoor use with waterproof strip lights (IP 66 and higher rating), provided that the ends are tightly sealed to avoid getting in contact with water.

The design of the channel is simple yet elegant, making it a good choice for a variety of applications. It can be easily cut using a regular hacksaw to fit any application. Multiple styles are available, including carpet to carpet channel with base and carpet to floor connection channel, making it versatile for any flooring transition needs.