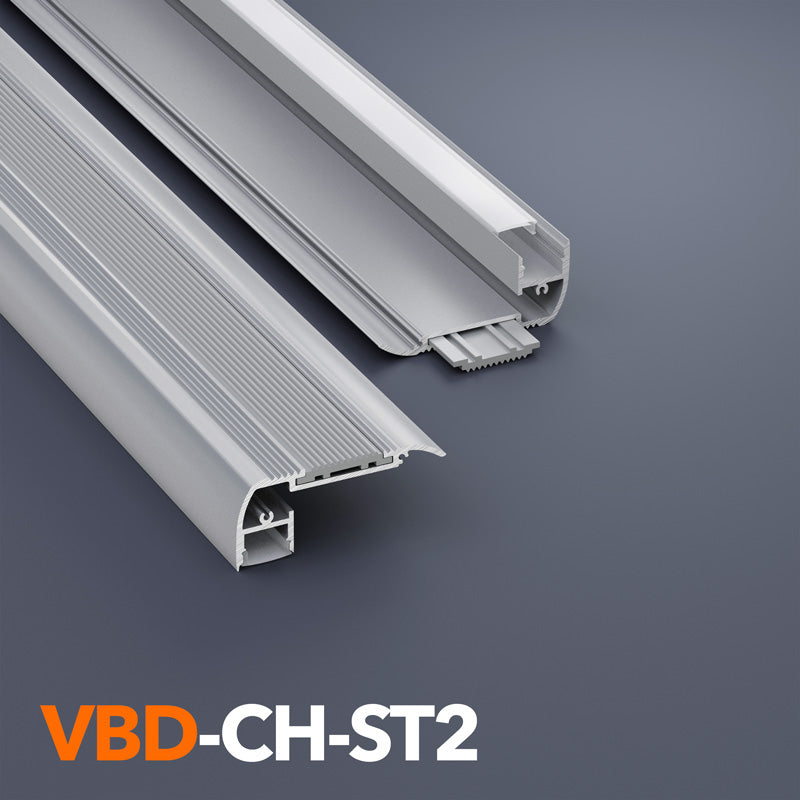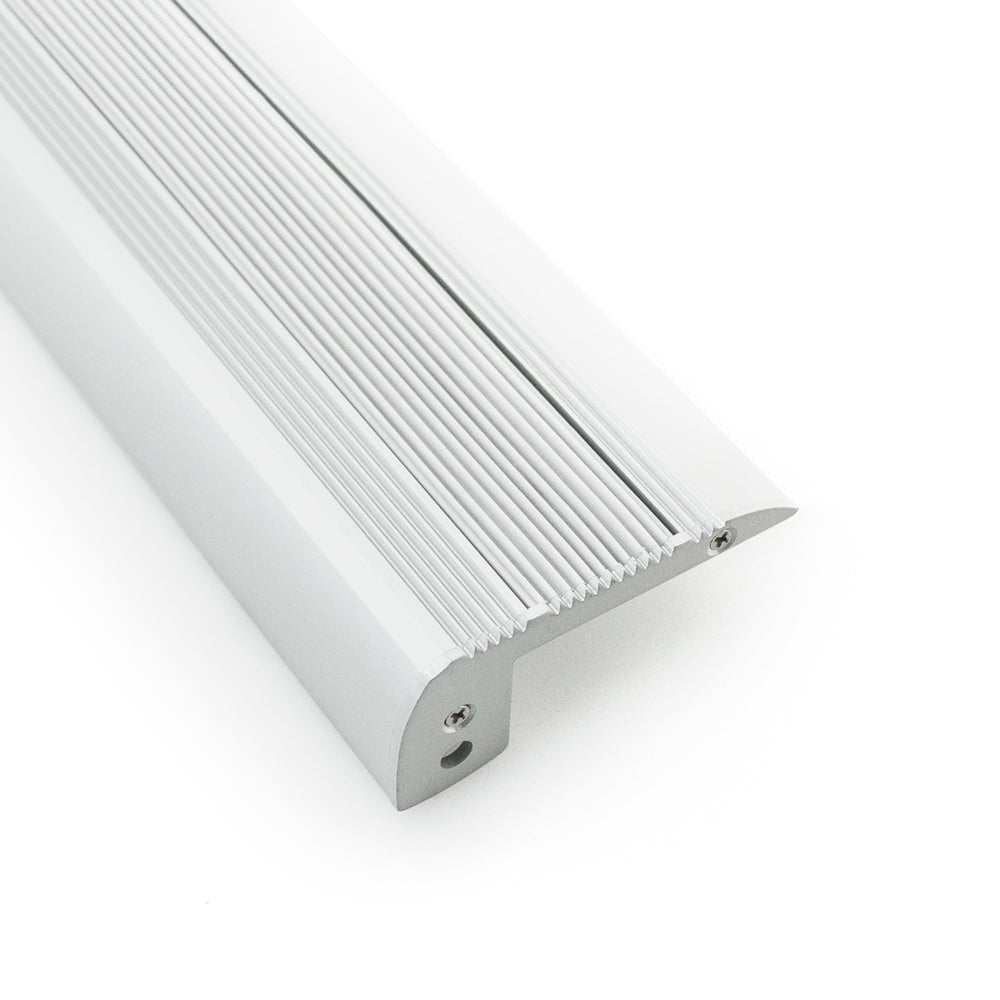 VBD-CH-ST2 LED Aluminum Channel 2.4Meters(94.4in) and 3Meters(118in)
VBD-CH-ST2 LED Aluminum Channel/Profile 2.4Meters(94.4in) and 3Meters(118in). These Aluminum Channel can be used for the staircase a similar applications. Moreover, with your desired color temperature LED strips, this linear LED profile provides versatile interior lighting options and makes it elegant and modern in any application.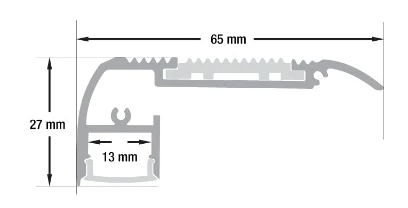 *Available in 2.4 Meters (94.4 inch) and 3 Meters (118 inch)*Full 3-meter(118inch) lengths are limited to delivery within BC ONLY
Model No:

VBD-CH-ST2

Material: Anodized Aluminum 
Colour: Silver Grey
Diffuser Type: Frosted

Diffuser Material: Polycarbonate (PC)
Dimensions:
3000 x 65 x 27mm(118 x 2.5 x 1in)
2400 x 65 x 27mm(94.4 x 2.5 x 1in)
* Depends on Place of Delivery

Compatible LED Strip Width: 

Up to 12mm



Accessories Included: End caps (1 Pair)
Installation: Surface Mount
Accessories (Sold Separately):
1 pair Endcaps VBD-ENCH-ST2 SKU:666561426927

The VBD-CH-ST2 LED Aluminum Channel is a versatile lighting solution for staircase and similar applications. It is made of anodized aluminum with a silver-grey surface finish, and comes in two lengths: 2.4 meters (94.4 inches) and 3 meters (118 inches), depending on the place of delivery. The channel is compatible with LED strips up to 12mm wide and includes a frosted polycarbonate (PC) diffuser and end caps (1 pair).

The installation method for this channel is surface mount, and it can be powder-coated to any desired color. The channel provides a professional aluminum finish for any type of staircase, including tile, wood, or carpet. Additionally, it has an anti-slip silicone strip that provides protection from slips, falls, and wear. The channel acts as a heat sink for the LED strip installed in it, which helps to increase the lifetime of the LEDs.

The VBD-CH-ST2 channel is suitable for both indoor and outdoor lighting applications, and several lengths can be positioned together. It can be easily cut using a regular hack saw, and the diffuser can be easily slid in from the front after installation, making it easier to change the strip lights if required. The end caps have wiring holes and can be easily mounted at the end of the project. The diffuser helps in reducing light glare and provides protection from dust, avoiding any kind of damage to the LEDs.