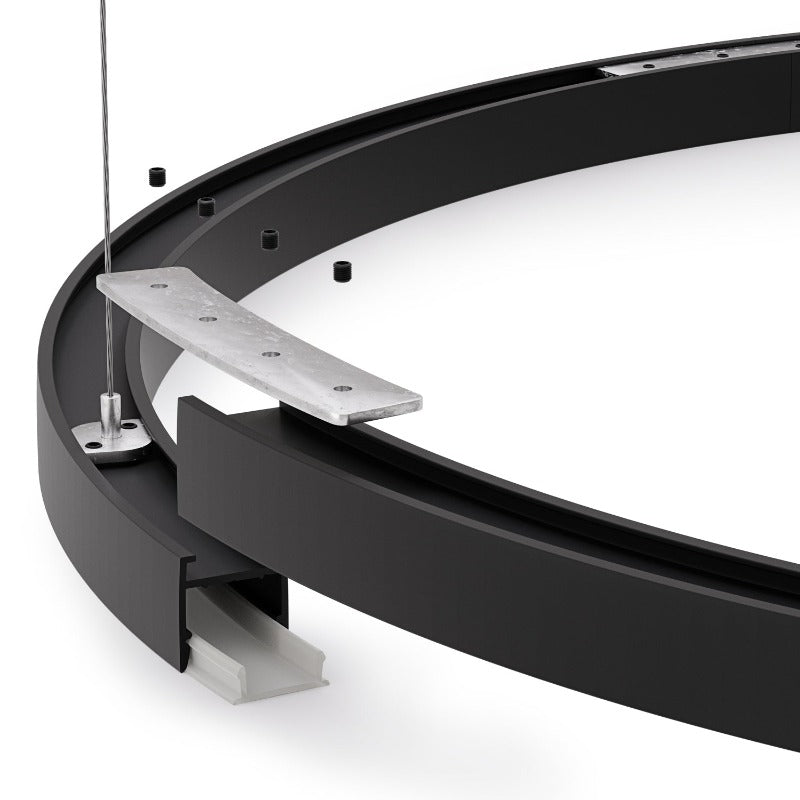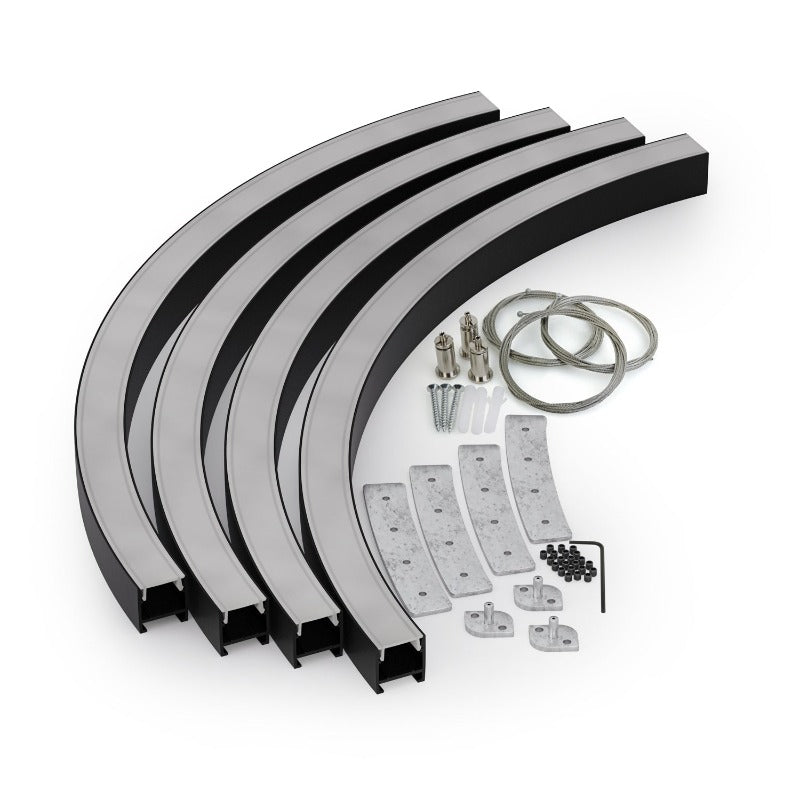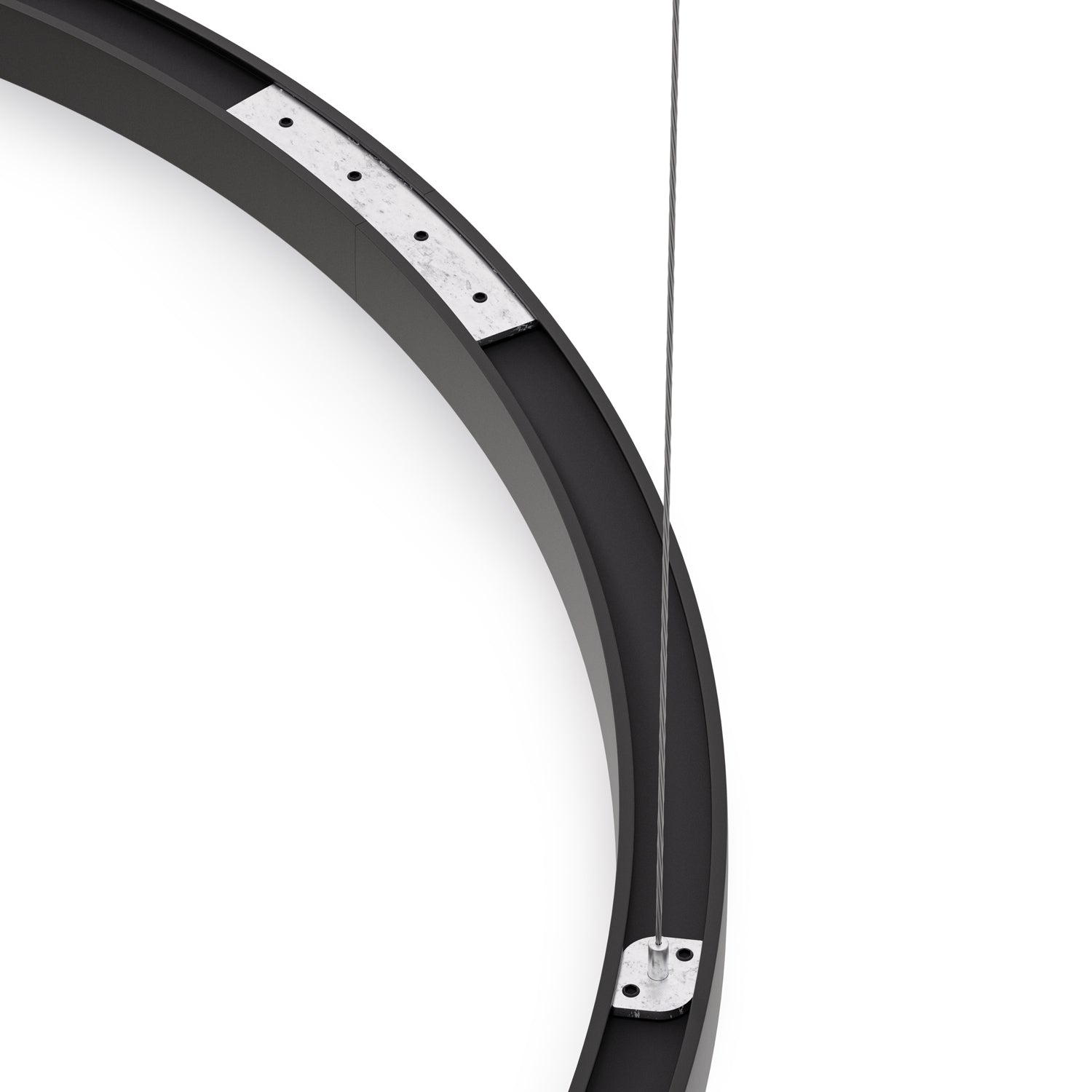 VBD-CH-RH2 Round LED Aluminum Channel 900mm(35.4in)
VBD-CH-RH2 Round LED Aluminum Channel/Profile Ø900mm(35.4in). These Aluminum Channels are popular for offices, libraries, ceiling applications. Can be hang on the ceiling using Aircraft cable.
The VEROBOARD VBD-CH-RH2 is a round LED aluminum channel with a length of 900mm (35.4 inches). The channel is made of anodized aluminum and comes in a black color. It features a frosted polycarbonate diffuser, which helps to reduce light glare and provides protection from dust and damage to the LEDs.

The channel comes with joiners and suspension kits included, and it can be hung or suspended using an aircraft cable. This makes it popular for use in offices, libraries, and other ceiling applications. With your desired color temperature LED strips, this linear LED profile provides versatile interior lighting options and makes it elegant and modern in any application.