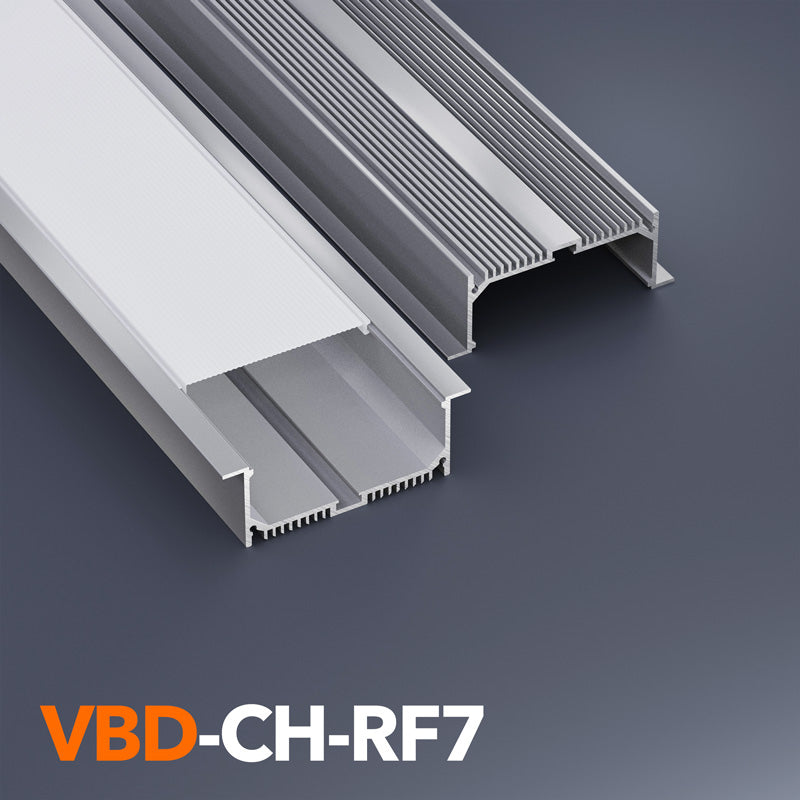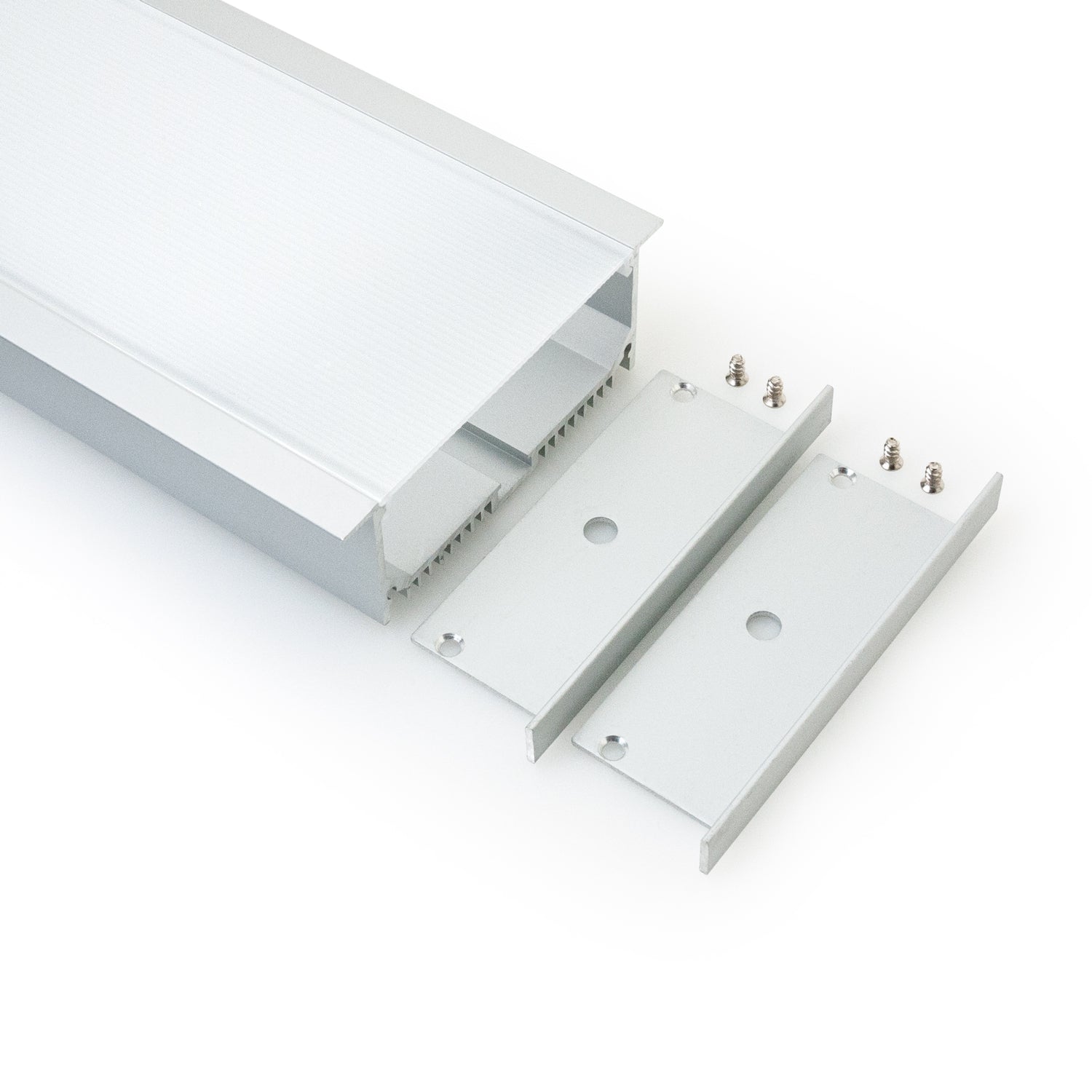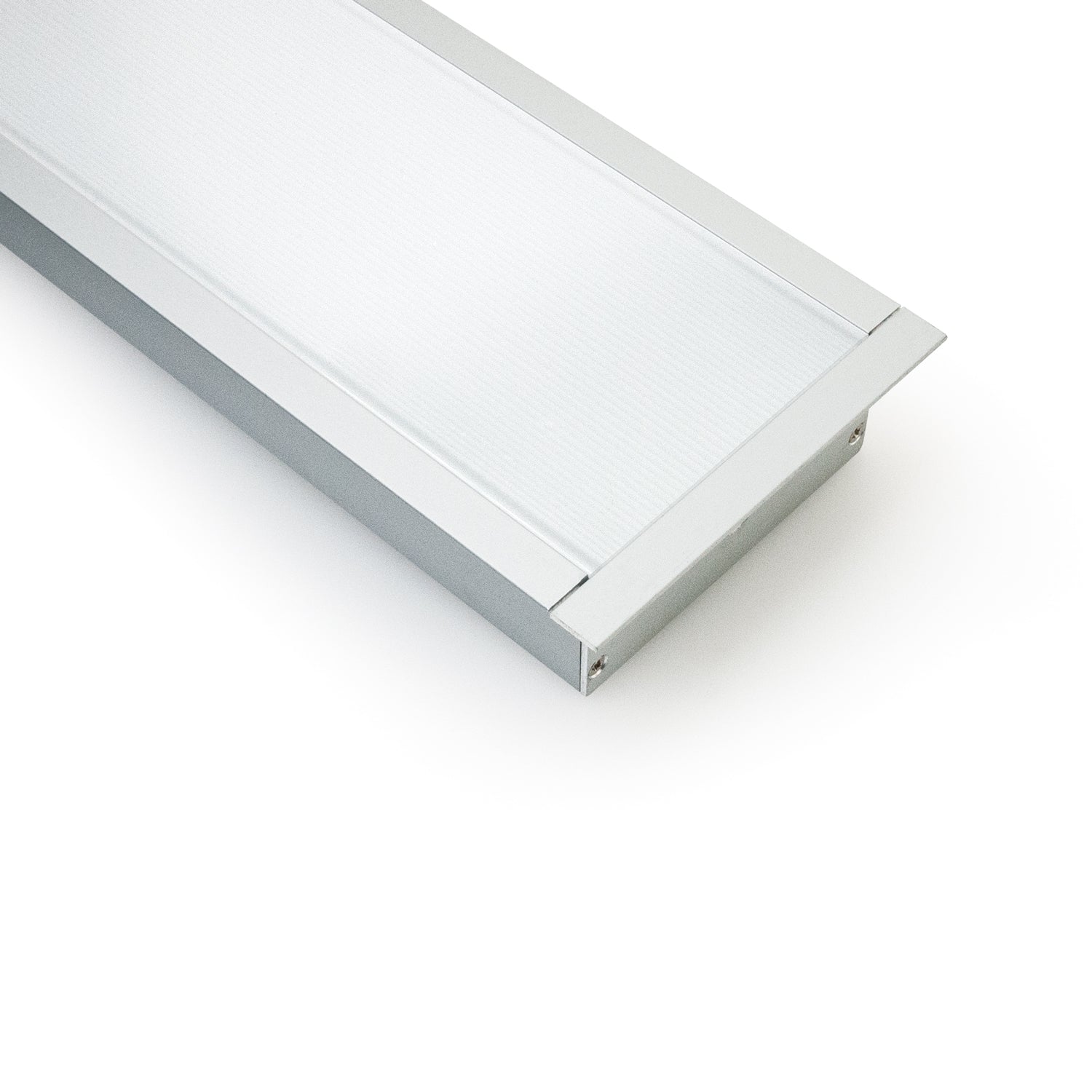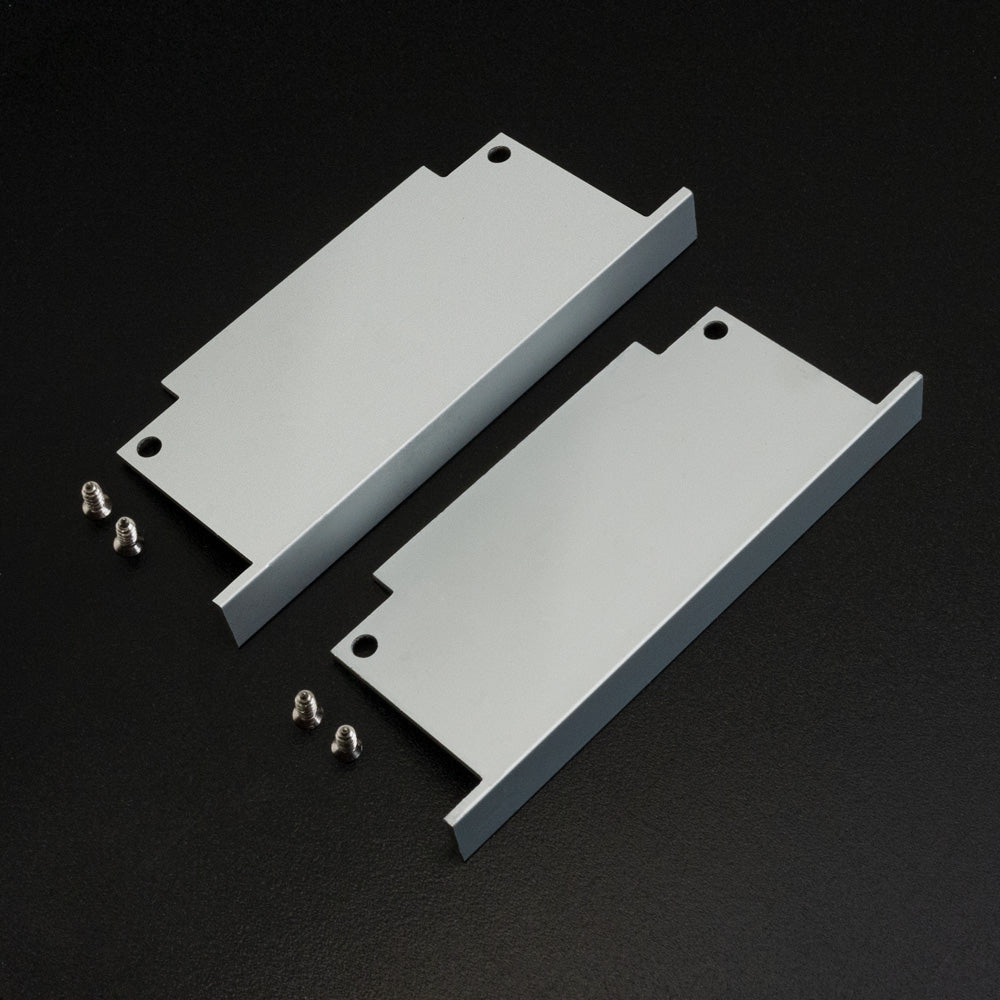 VBD-CH-RF7 LED Aluminum Channel 2Meters(78.7in)
VBD-CH-RF7 LED Aluminum Channel/Profile 2Meters(78.7in). These Aluminum Channels are popular for downlighting applications like working Light, Recessed Ceiling applications. Moreover, with your desired color temperature LED strips, this linear LED profile provides versatile interior lighting options and makes it elegant and modern in any application.
Model No:

VBD-CH-RF7

Material: Anodized Aluminum 
Colour: Silver Grey
Diffuser Type: Frosted

Diffuser Material: Polycarbonate (PC)
Dimensions:
2000 x 75 x 32.1mm(78.7 x 2.95 x 1.26in)

Compatible LED Strip Width: Up to 58mm
Accessories Included: End caps (1 Pair)
Installation: Recessed or Flush Mount, Surface Mount
Accessories (Sold Separately):
1 pair Endcaps VBD-ENCH-RF7
SKU:666561426880

The VBD-CH-RF7 LED Aluminum Channel is a 2-meter (78.7-inch) linear LED profile made of anodized aluminum with a silver grey color finish. It has a frosted polycarbonate (PC) diffuser that provides protection from dust and prevents any kind of damage to the LEDs. The dimensions of the channel are 2000 x 75 x 32.1mm (78.7 x 2.95 x 1.26in), and it is compatible with LED strip widths up to 58mm.

The VBD-CH-RF7 channel is designed for recessed or flush mount installation, and it can also be surface mounted. It is suitable for downlighting applications such as working light and recessed ceiling applications. The channel is also suitable for high power strip lights for task lighting.

The aluminum fins at the base of the channel act as a heat sink and provide the best heat dissipation for the strip lights. This increases the lifetime of the LEDs and acts as a good coolant. The channel also helps in reducing light glaring and is lightweight and environment-friendly.

The VBD-CH-RF7 LED Aluminum Channel comes with a pair of end caps for easy installation. Additional end caps (VBD-ENCH-RF7) are sold separately. The channel can be powder coated to any desired color and several lengths can be positioned together. It can also be used as a working light in a work area with bright strip lights through recessed installations.