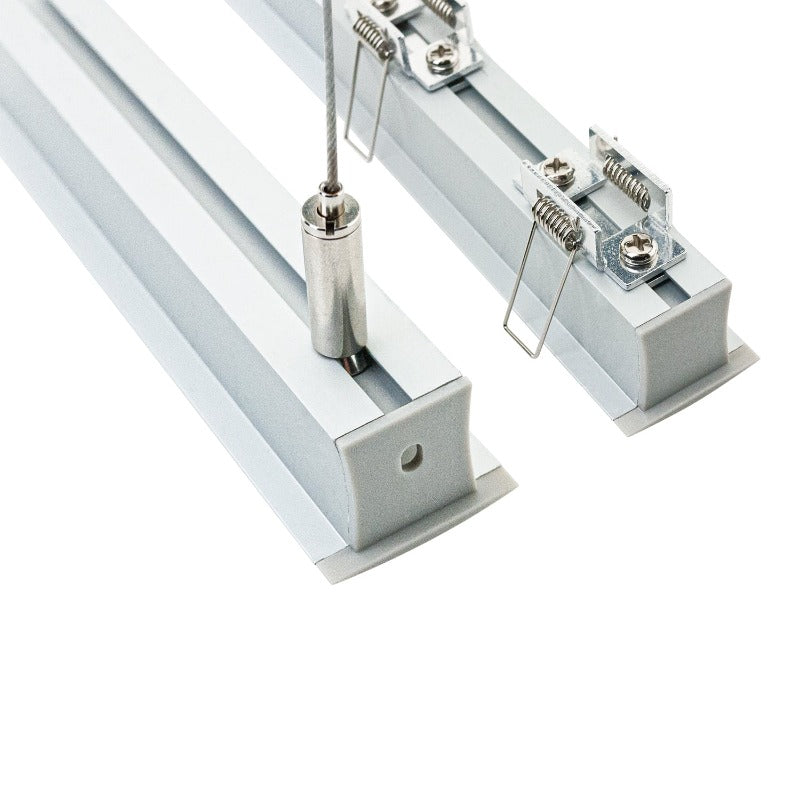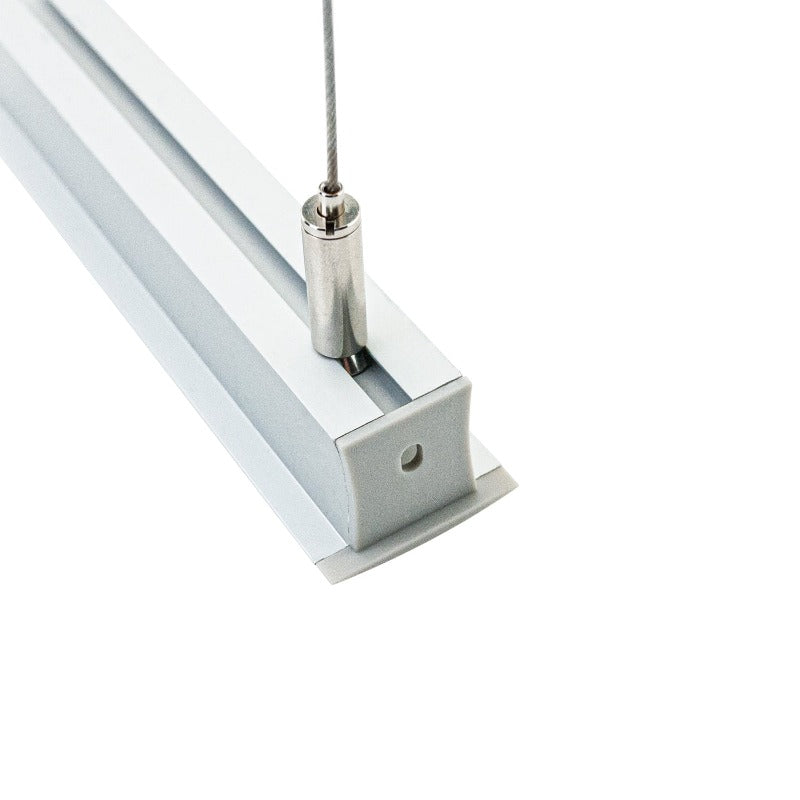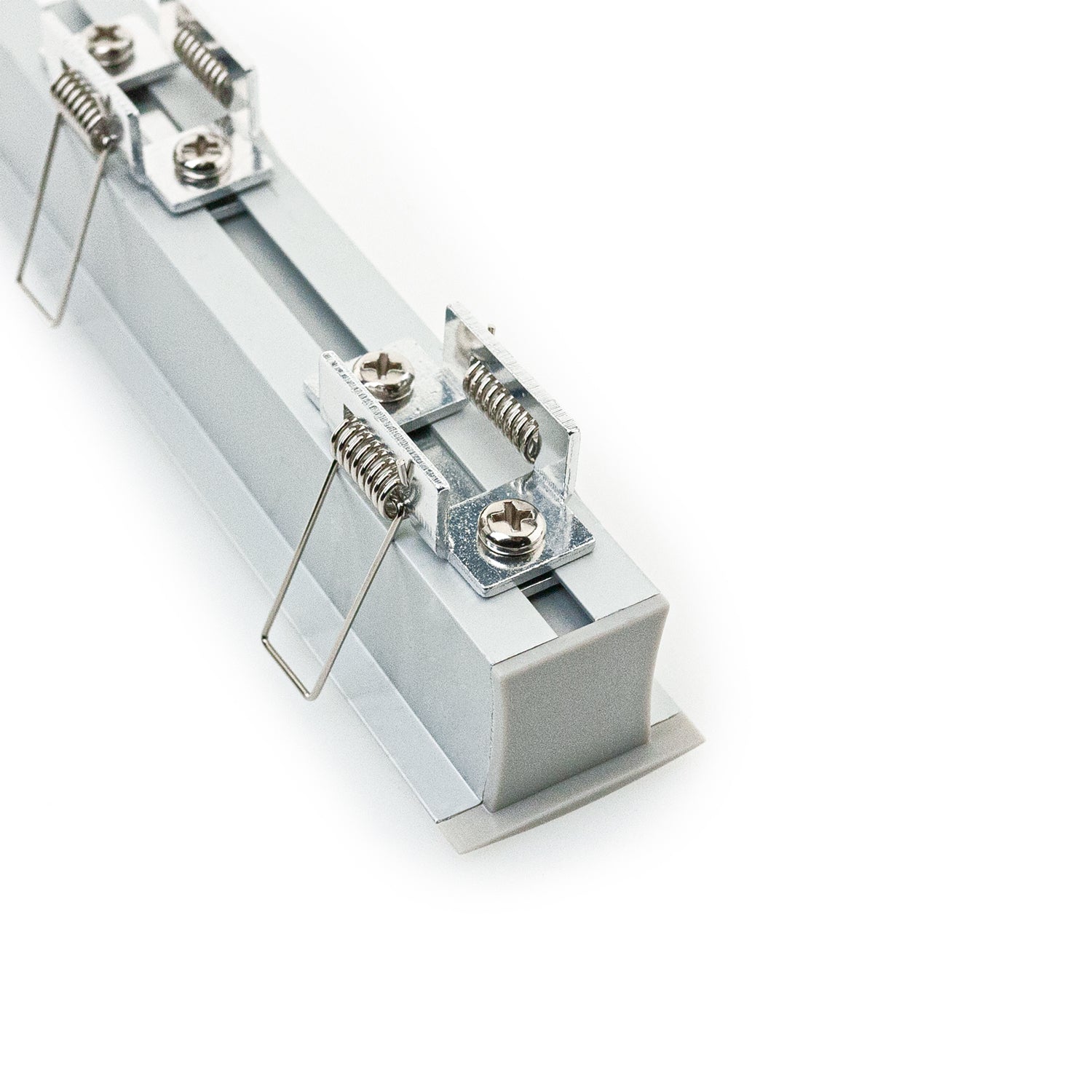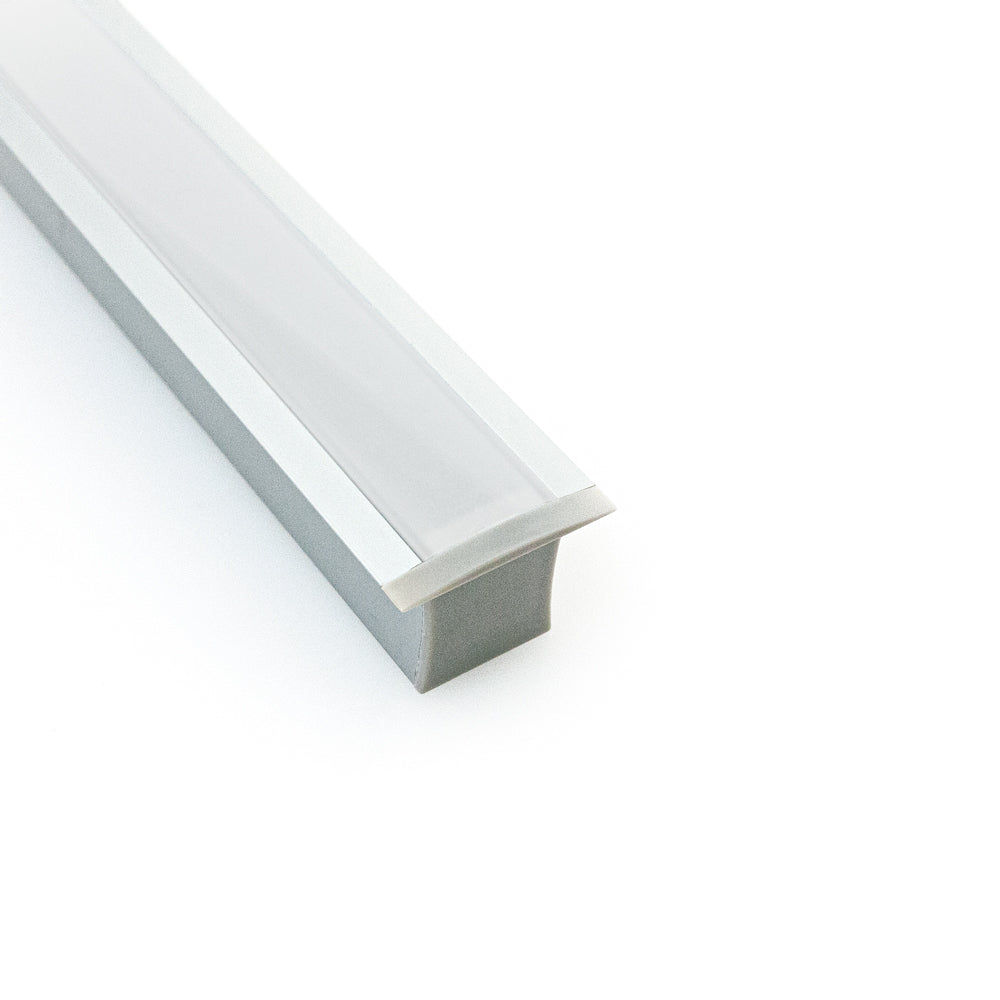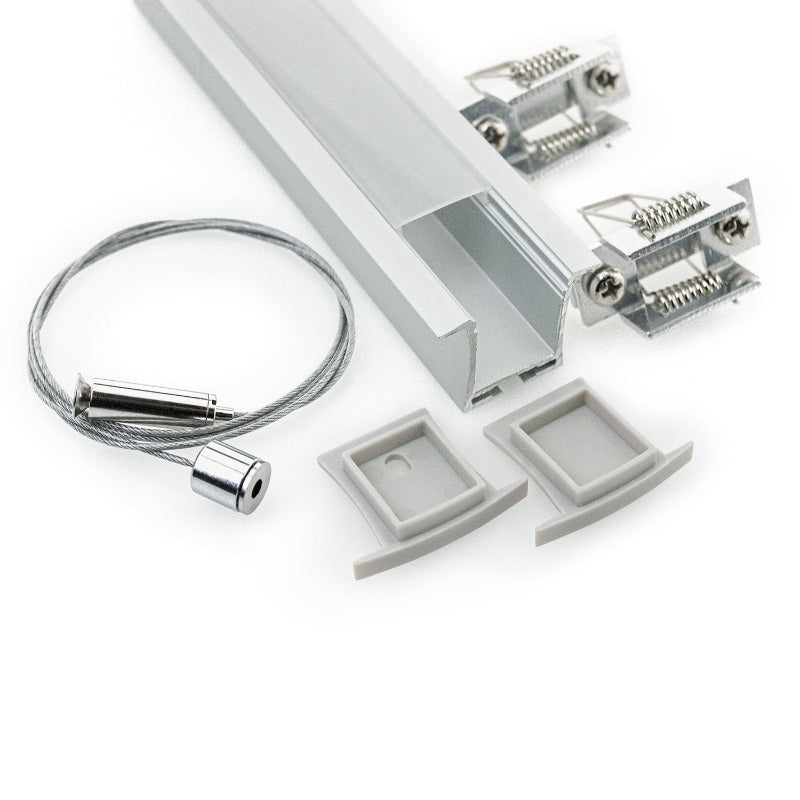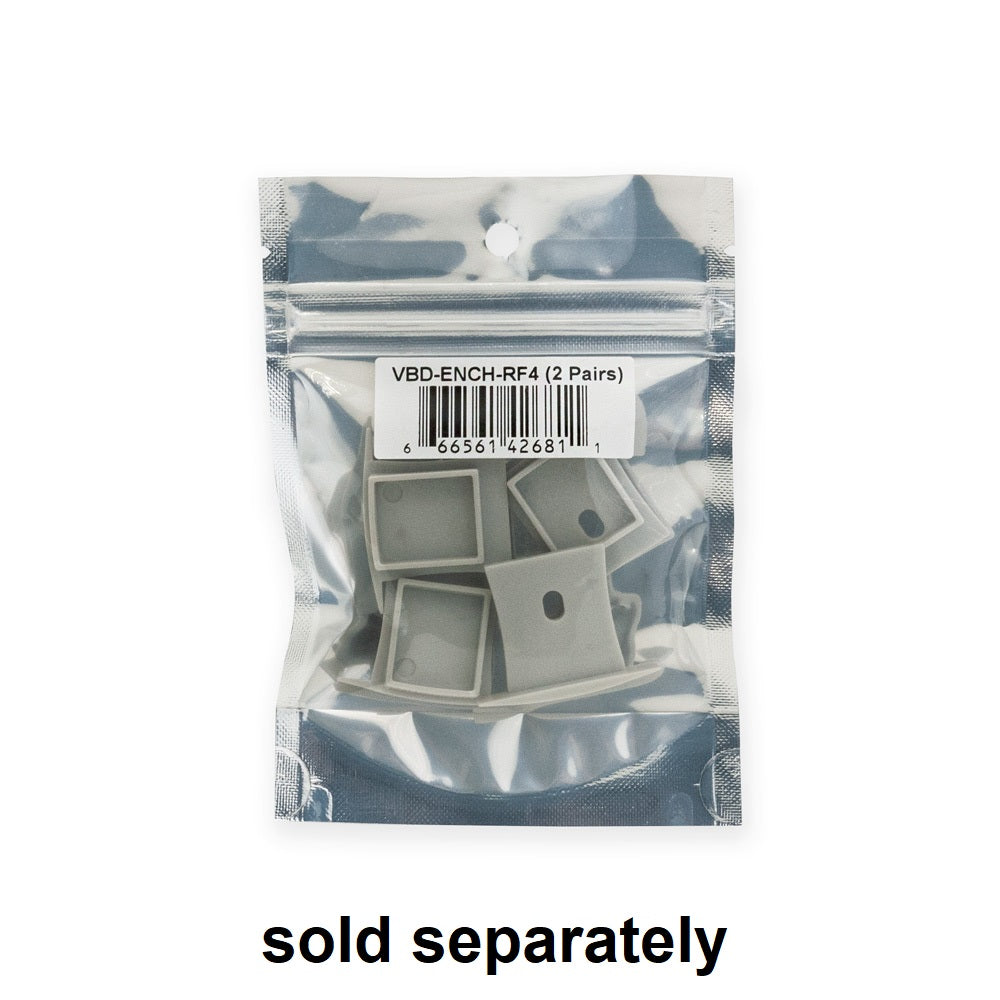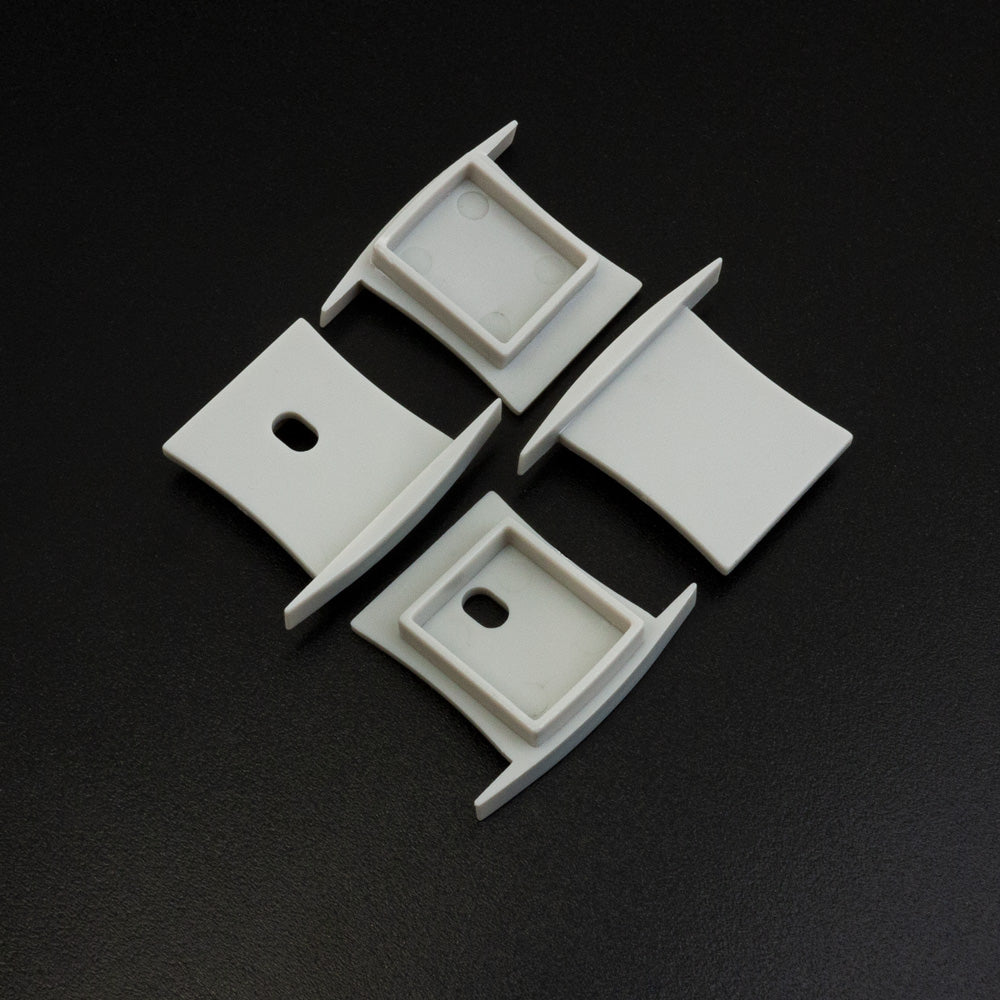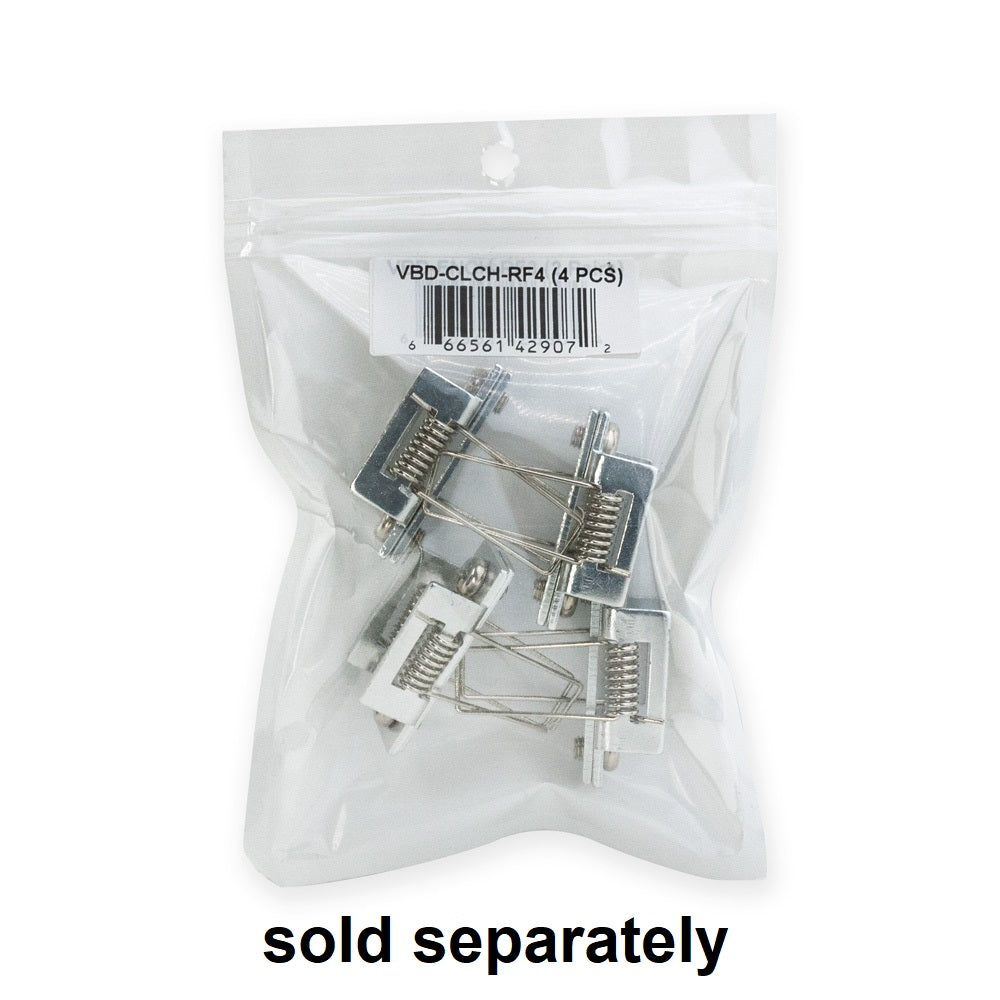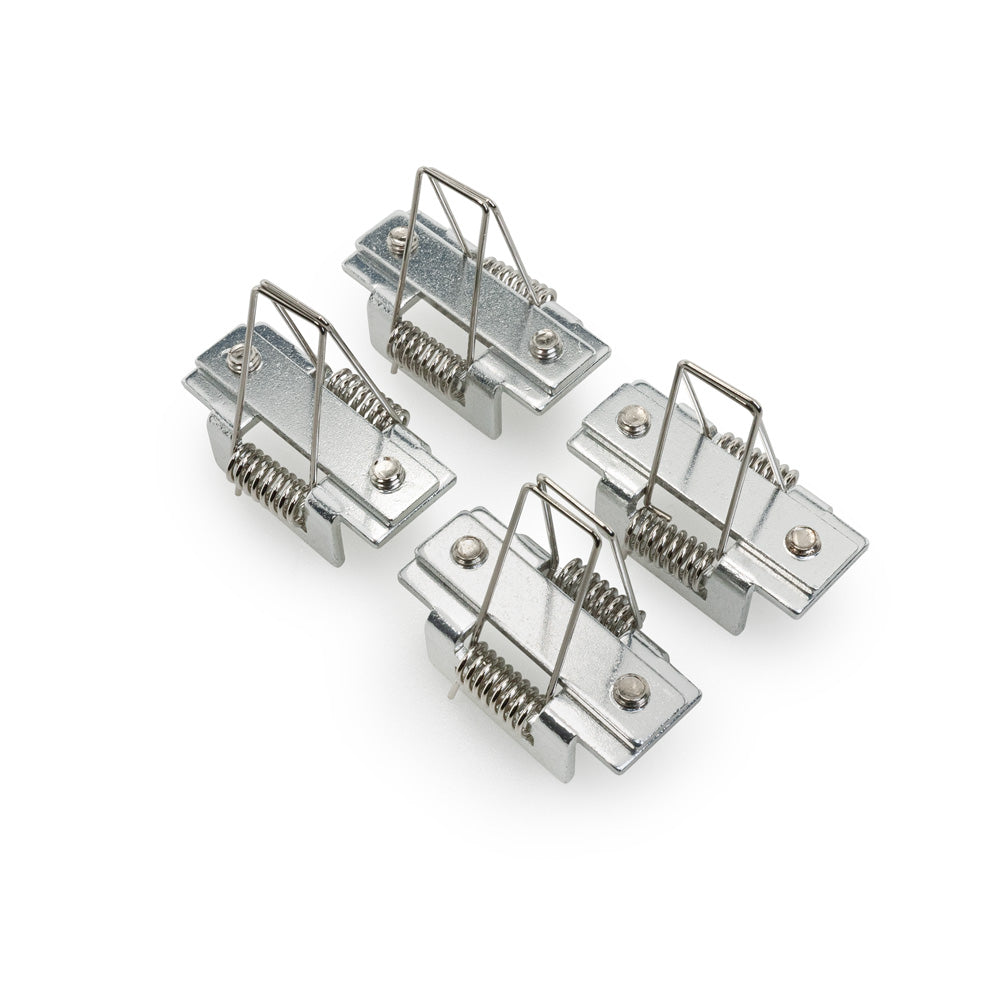 VBD-CH-RF4 LED Aluminum Channel 2Meters(78.7in), 2.4Meters(94.4in) and 3Meters(118in)
VBD-CH-RF4 LED Aluminum Channel/Profile 2Meters(78.7in), 2.4Meter(94.4in) and 3Meter(118in). These Aluminum Channels are Popular for recessed applications like walls, under cabinets, stairs, furniture panels, etc. Can be hanged using Aircraft cables or can also be mounted on the surface using double-sided tape. It can either be used as a drop or suspender or can be flush-mount to wall and ceiling. The leaps give a good surface finish to the recessed channel.
*Available in 2 Meters (78.7 inch) 2.4 Meters (94.4 inch) and 3 Meters (118 inch)*Full 3-meter(118inch) lengths are limited to delivery within BC ONLY
Model No:

VBD-CH-RF4

Material: Anodized Aluminum 
Colour: Silver Grey
Diffuser Type: Frosted

Diffuser Material: Opal
Dimensions:
3000 x 23.4 x 27.9mm(118 x 0.92 x 1.09in)
2400 x 23.4 x 27.9mm(94.4 x 0.92 x 1.09in)
2000 x 23.4 x 27.9mm(78.7 x 0.92 x 1.09in)

LED Strip Width: Up to 18mm
Accessories Included: End caps (1 Pair)
Installation: Recessed or Flush Mount, Suspended Mount, Surface Mount
Accessories (Sold Separately):
2 pairs Endcaps VBD-ENCH-RF4
SKU:666561426811
4 pcs Mounting Brackets VBD-CLCH-RF4
SKU:666561429072
1 pair Suspension Kit VBD-AIRC-10F-ERWS(10ft)
SKU: 666561417468

The VBD-CH-RF4 LED Aluminum Channel is a versatile lighting solution that can be used for recessed or surface mount applications. It comes in three different lengths: 2 meters (78.7 inches), 2.4 meters (94.4 inches), and 3 meters (118 inches), and can accommodate LED strips up to 18mm in width.

The channel is made from anodized aluminum in a silver grey color, with a frosted opal diffuser that helps to reduce glare and protect the LEDs from dust and moisture. The diffuser material is also resistant to UV rays, ensuring long-lasting performance.

The VBD-CH-RF4 is compatible with a variety of installation methods, including recessed, flush mount, and suspended mount. It can be hung using aircraft cables or mounted with double-sided tape, and can be powder coated to any desired color.

Accessories included with the channel are one pair of end caps with wiring holes, and accessories sold separately include two pairs of endcaps and four mounting brackets. A suspension kit with a length of 6.5 feet is also available for purchase separately.

This channel is popular for use in recessed applications such as walls, under cabinets, stairs, and furniture panels, as well as pendant lighting applications over kitchen islands and billiard areas. It can be used for task lighting or ambient lighting, and can be cut to size with a regular hack saw.

The VBD-CH-RF4 also acts as a heat sink for the LED strip installed in it, which increases the lifetime of the LEDs. Several lengths can be positioned together for larger projects.