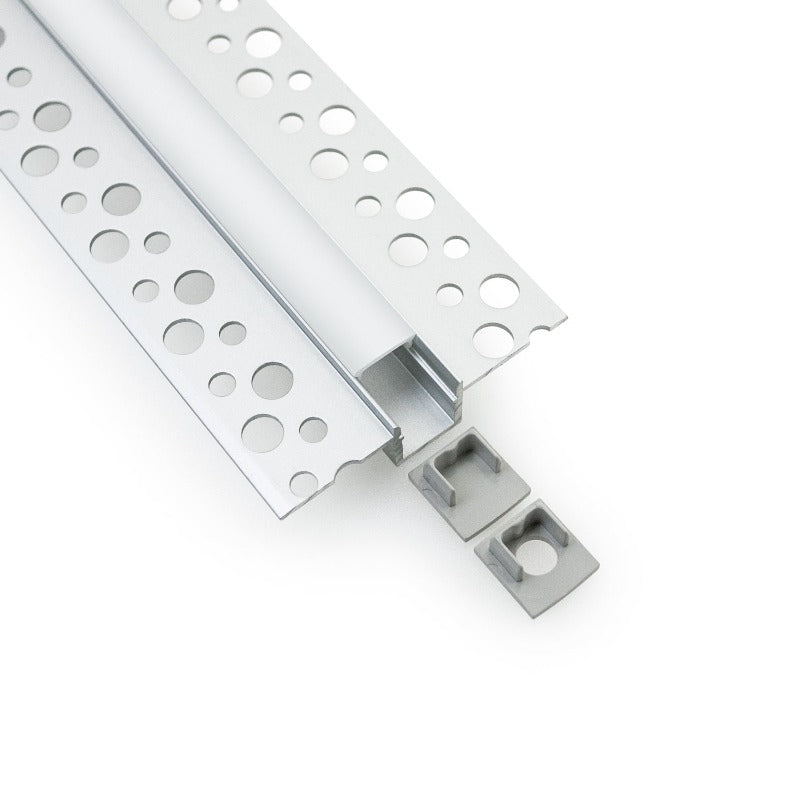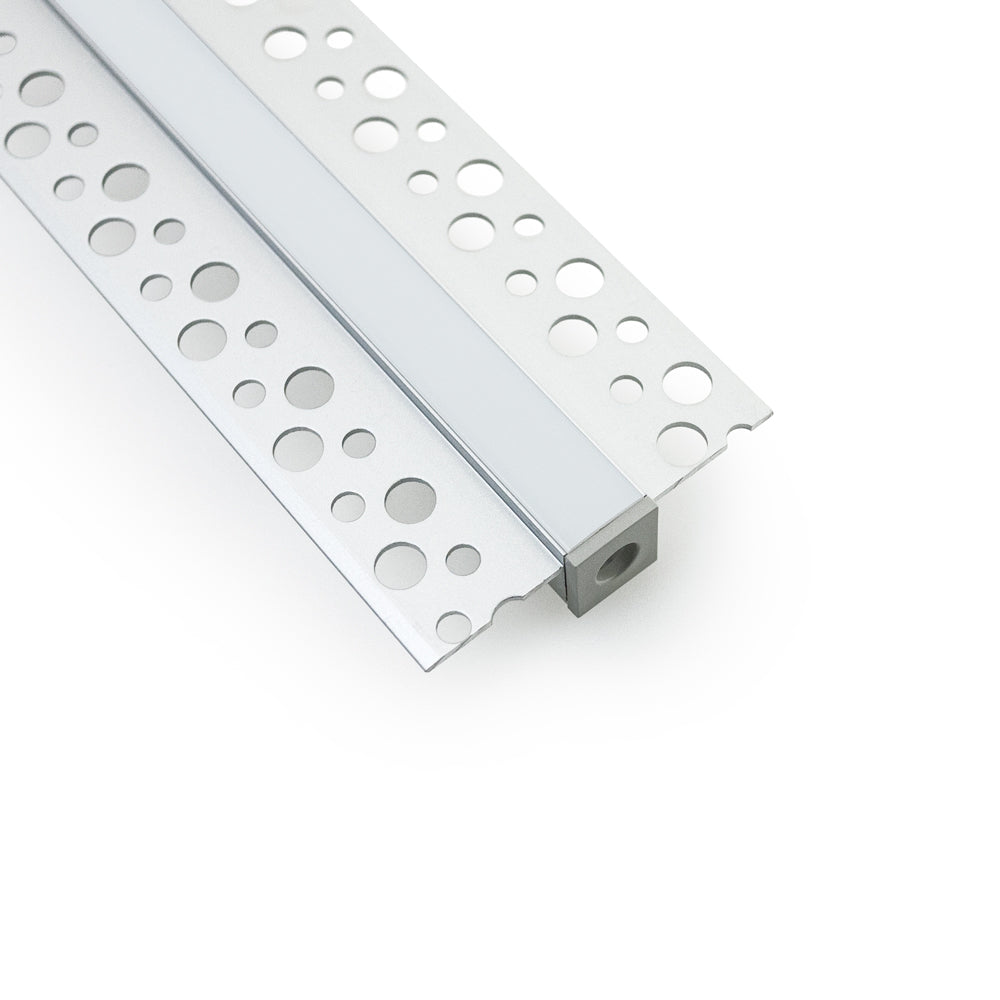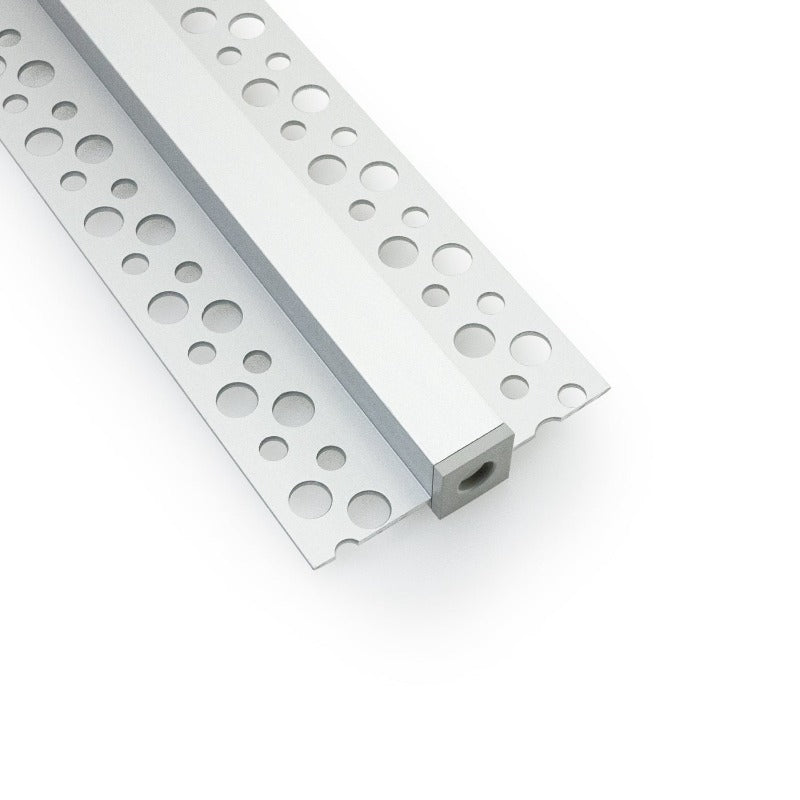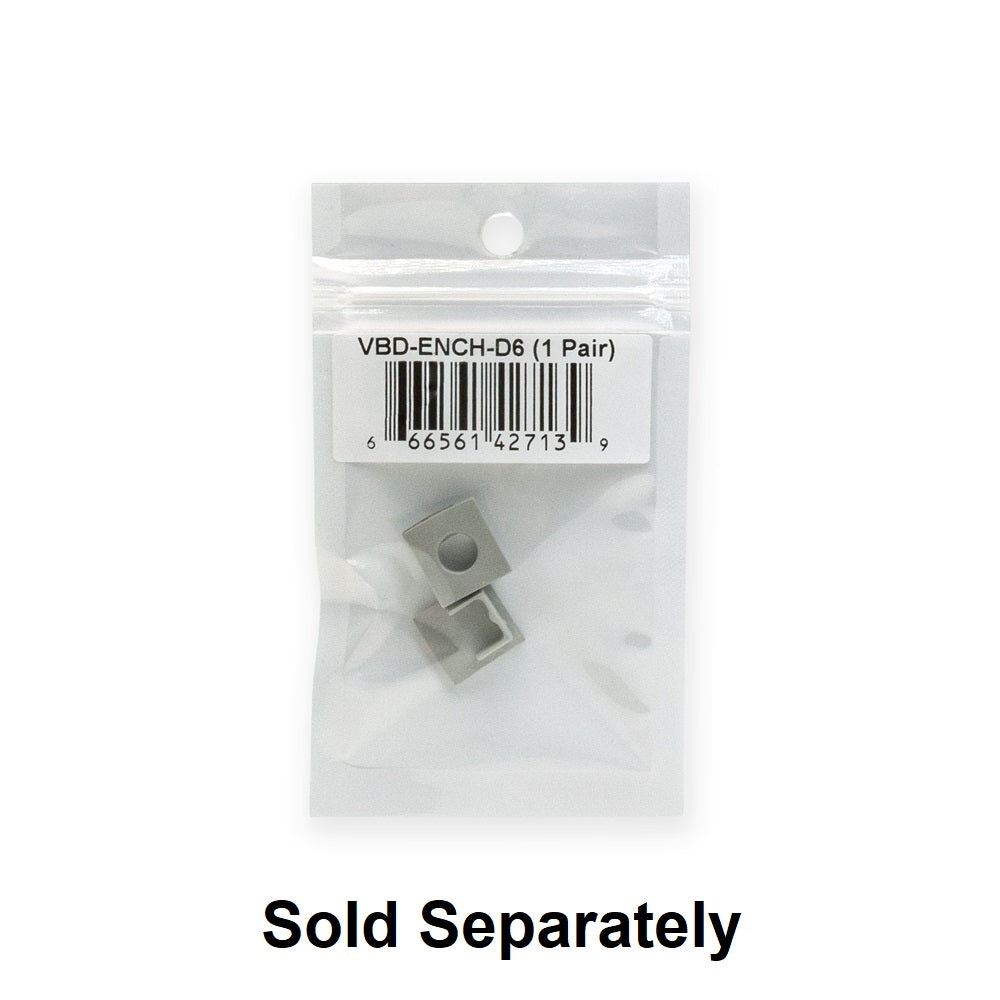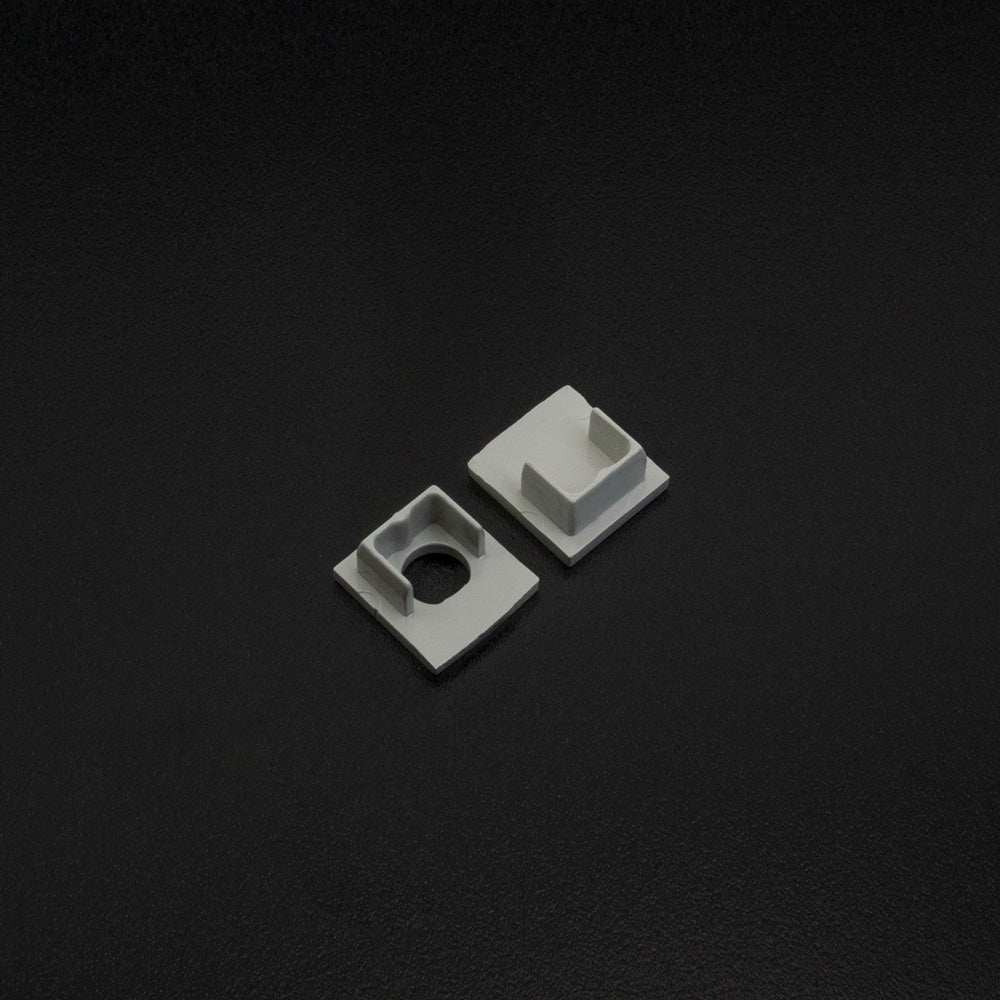 VBD-CH-D6 Drywall(Plaster-In) LED Aluminum Channel 2.4Meters(94.4in) and 3Meters(118in)
VBD-CH-D6 Drywall(Plaster-In) LED Aluminum Channel/Profile 2.4Meters(94.4in) and 3Meters(118in). These Deep Recessed (12.5mm) Aluminum Channels are popular for Recessing in drywall applications. Channel is installed in drywall using gypsum or mounting adhesive. Moreover, with your desired color temperature LED strips, this linear LED profile provides versatile interior lighting options and makes it elegant and modern in any application.
*Available in 2.4 Meters (94.4 inch) and 3 Meters (118 inch)*Full 3-meter(118inch) lengths are limited to delivery within BC ONLY
Model No:

VBD-CH-D6

Material: Anodized Aluminum 
Colour: Silver Grey
Diffuser Type: Frosted
Diffuser Material: Polycarbonate (PC)
Dimensions:
3000 x 12.43 x 13.50mm(118 x 0.5 x 0.52in)
2400 x 12.43 x 13.50mm(94.4 x 0.5 x 0.52in)
* Depends on Place of Delivery

LED Strip Width: 

Up to 8mm

Accessories Included: End caps (1 Pair)
Installation: Recessed 
Accessories (Sold Separately):
1 pair Endcaps VBD-ENCH-D6
SKU:666561427139 

The VBD-CH-D6 is a deep recessed aluminum channel designed for recessing in drywall applications. It comes in two lengths, 2.4 meters (94.4 inches) and 3 meters (118 inches), and can accommodate LED strips up to 8mm in width. The channel is made of anodized aluminum in a silver-grey color and has a frosted polycarbonate diffuser. It measures 12.43mm in depth, 13.50mm in height, and comes with a pair of end caps with wiring holes.

This aluminum channel can be cut using a regular hacksaw and is commonly used in all kinds of indoor drywall projects by general contractors. Several lengths can be positioned together to create a continuous linear light source from the planes of walls or ceilings without any visibility of the aluminum channel. The channel also acts as a heat sink for the LED strip installed in it, increasing the lifetime of the LEDs.