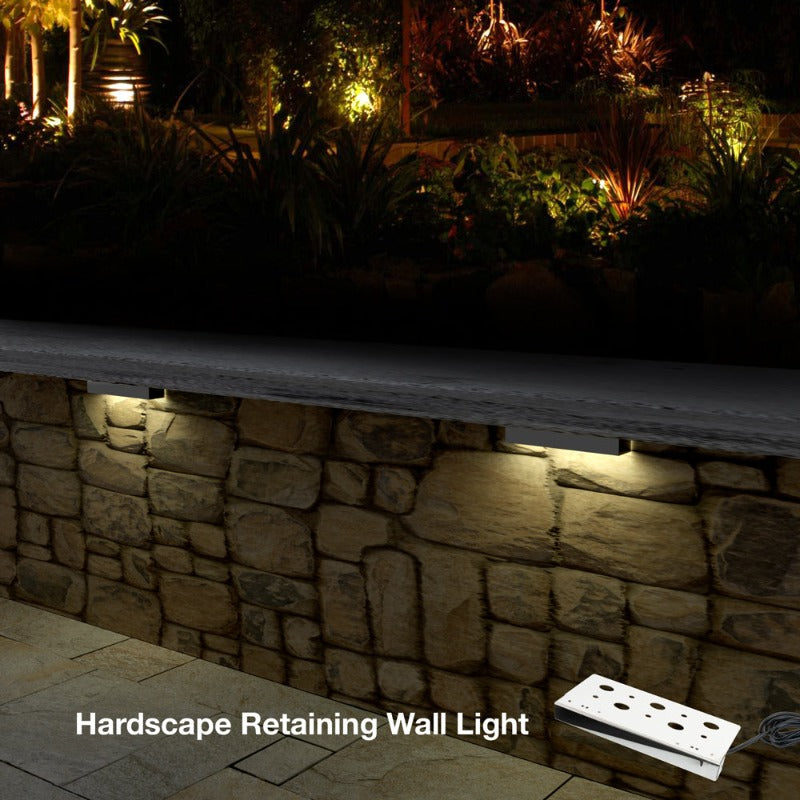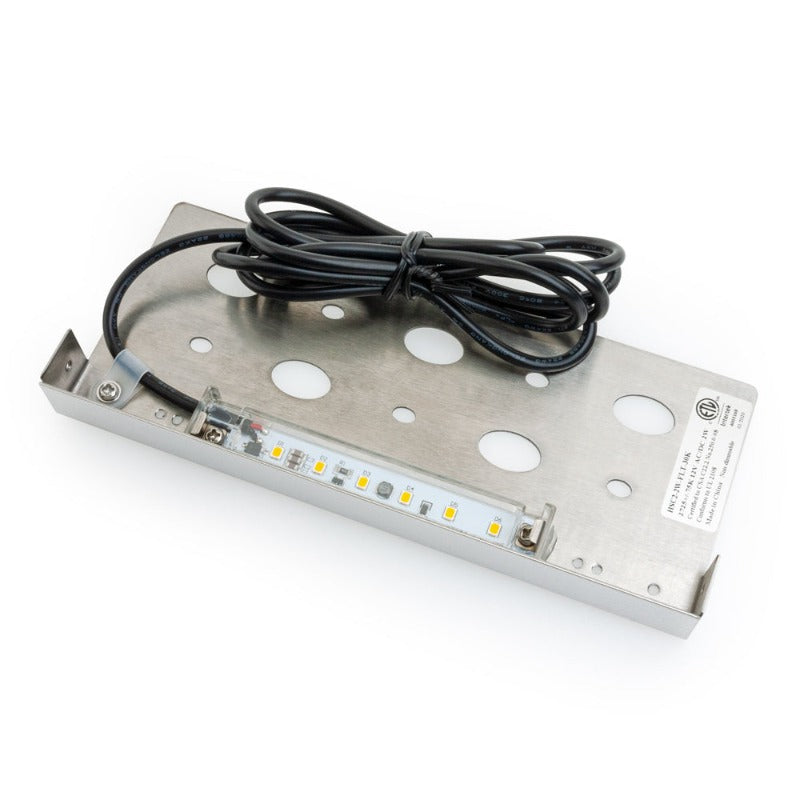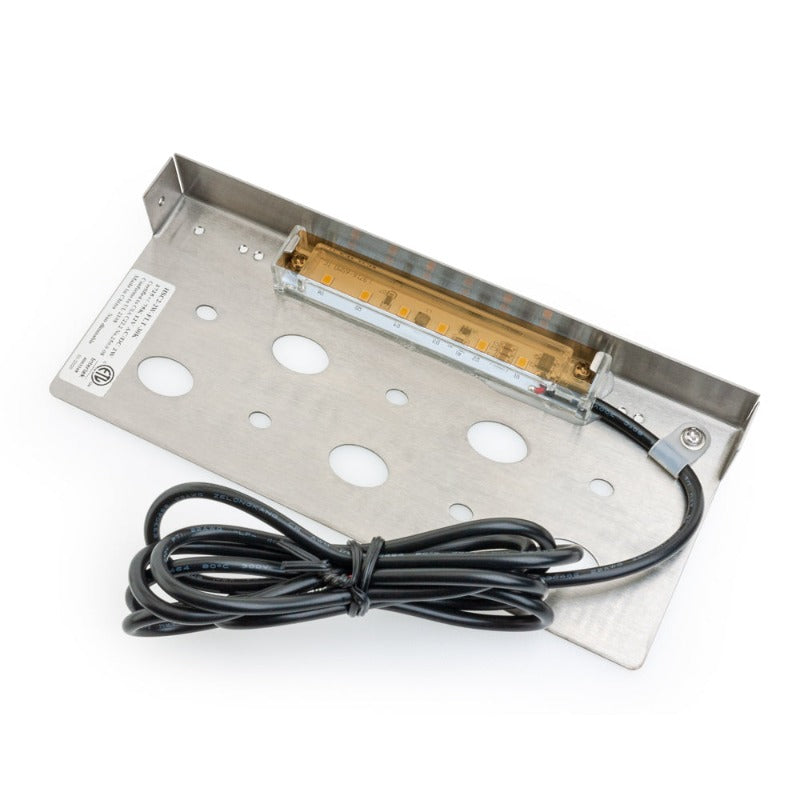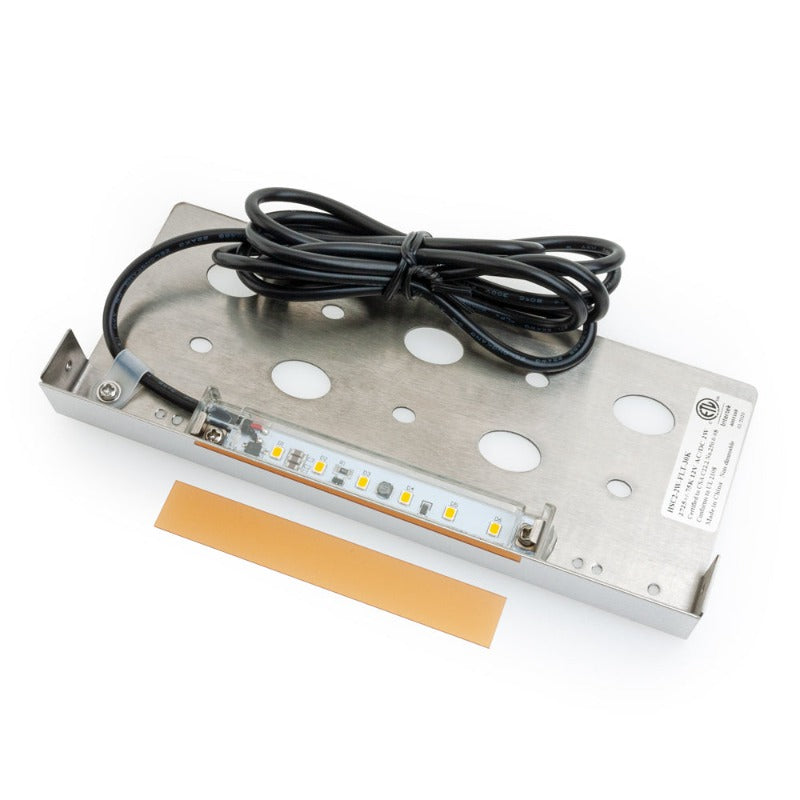 HSC2-2W-FLT-30K 7inch Hardscape Retaining Wall Light 3000K(Warm White)
Illuminate your outdoor spaces with confidence using the HSC2-2W-FLT-30K LED low voltage step lights. With a wide working temperature range of -4º F to 122º F and an impressive IP67 waterproof rating, these lights are tailor-made for outdoor use. Powered by a 12V AC/DC voltage, they effortlessly brighten up landscape steps, retaining walls, decks, flowerbeds, and masonry walls.
Model No:

 

HSC2-2W-FLT-30K

Voltage: 12V AC/DC
Wattage: 2W

Light Source:

6 SMD

Light Color:

3000K (2700K if used with the diffuser)
Front Cover Color Finish
(Sold Separately): 
Matt Black (SKU: 

666561425234

)
Brushed Nickel (SKU: 

666561425210

)


Housing Material:

Aluminum with powder coated Stainless Steel plate
Beam Angle: 45°

IP Rating:

IP67 (Outdoor Rated)

Brightness:

180 Lumens

Dimmable:

No

Dimensions:

175 x 76.5 x 20mm (6.9 x 3 x 0.7 in)

Wire Gauge: 

5 feet of AWG 22

Product Content: 

Selected Front cover with mounting Screws, colored film/diffuser, Wall light
Cable Connector (Sold Separately):
2W-2C-SC  SKU: 666561406295
3W-2C-SC  SKU: 666561406288
(22 AWG up to 14 AWG)

Certificate:

ETL
The HSC2-2W-FLT-30K model is a 7-inch retaining wall light designed for outdoor use. It has a voltage rating of 12V AC/DC and a wattage of 2W. The light source consists of 6 SMDs (surface-mount devices) with a warm white color temperature of 3000K (or 2700K if used with the included diffuser).

The front cover color finish is sold separately and is available in two options: matt black and brushed nickel. The housing material is made of aluminum with a powder-coated stainless steel plate. The beam angle is 45°, and the IP rating is IP67, making it suitable for outdoor use. The brightness level is 180 lumens, and the light is dimmable.

The dimensions of the light are 175 x 76.5 x 20mm (6.9 x 3 x 0.7 in), and it comes with 5 feet of AWG 22 wire gauge. The product content includes a selected front cover with mounting screws, colored film/diffuser, and wall light. It has been certified by ETL, ensuring its compliance with safety standards.