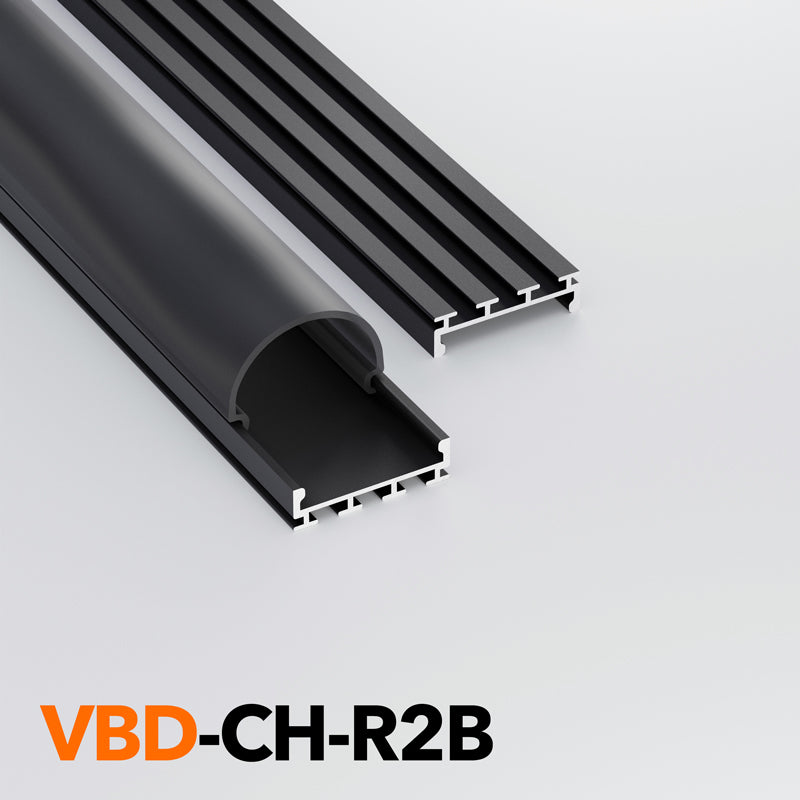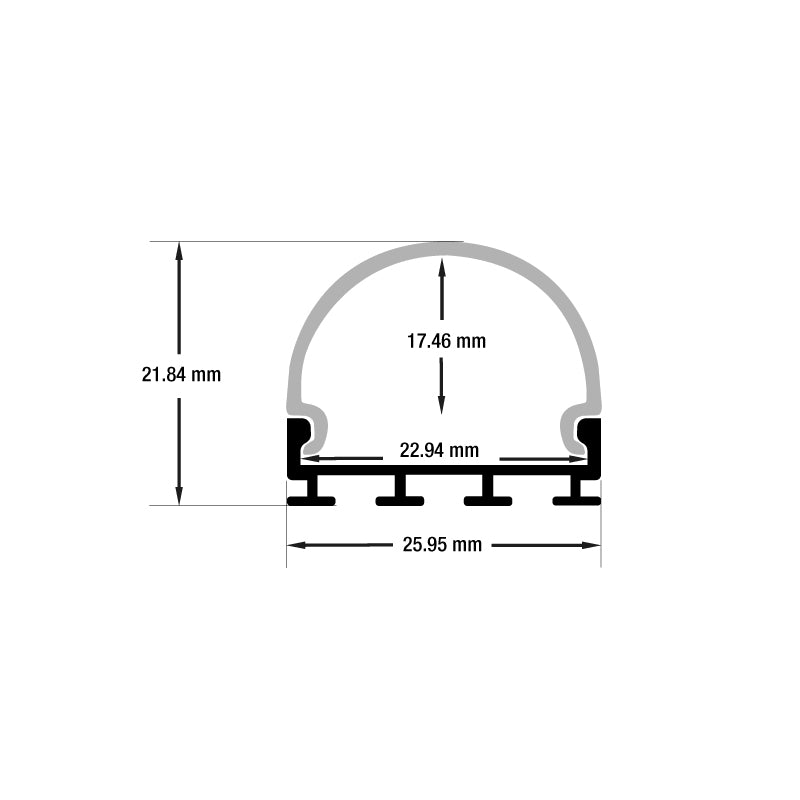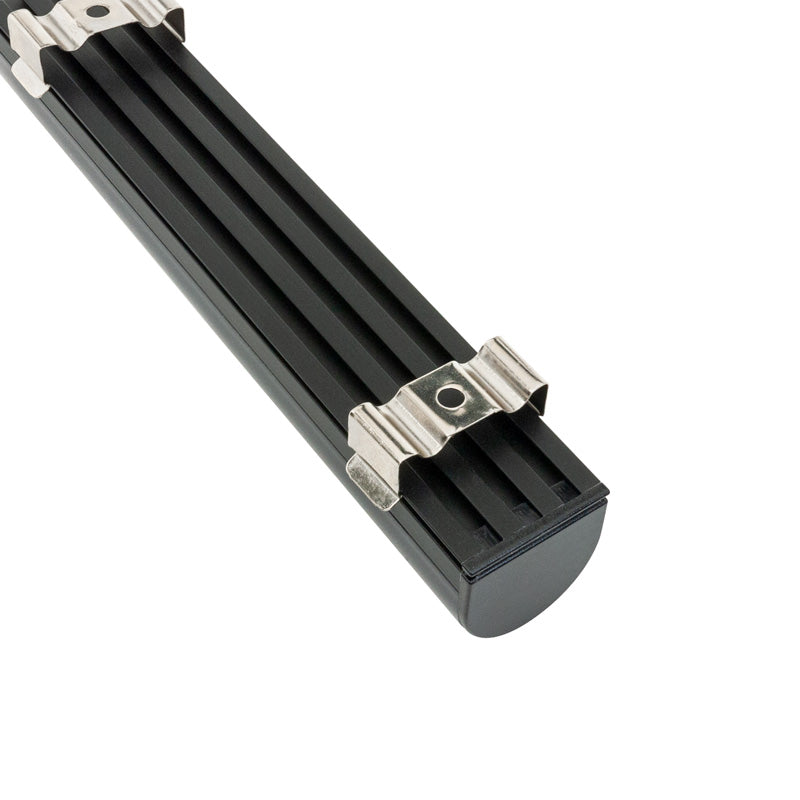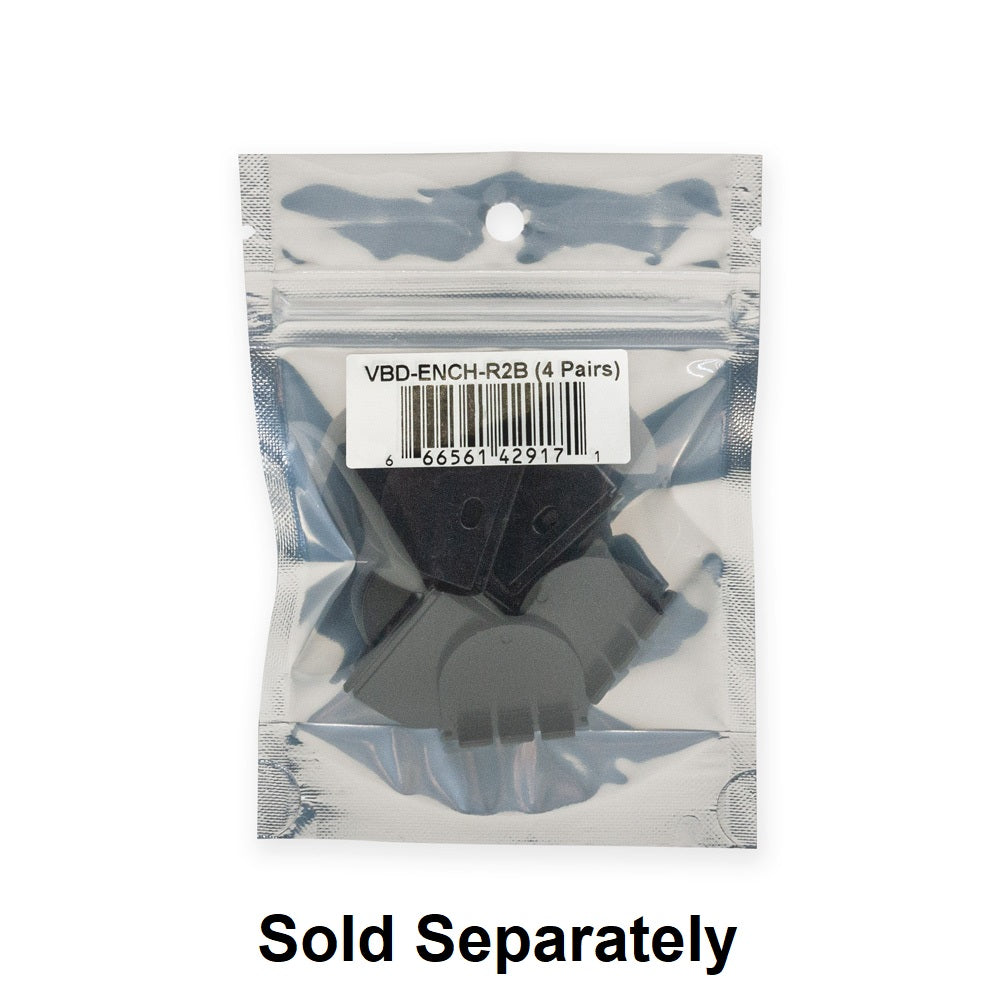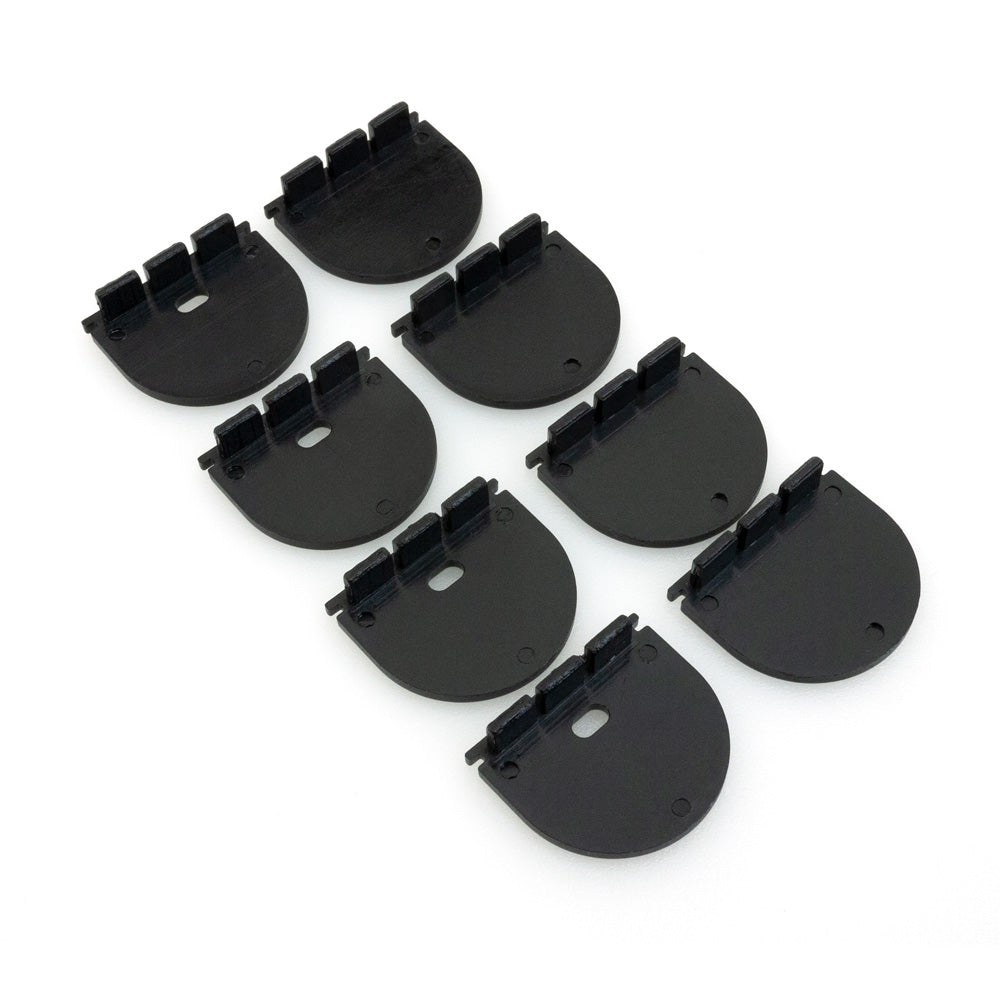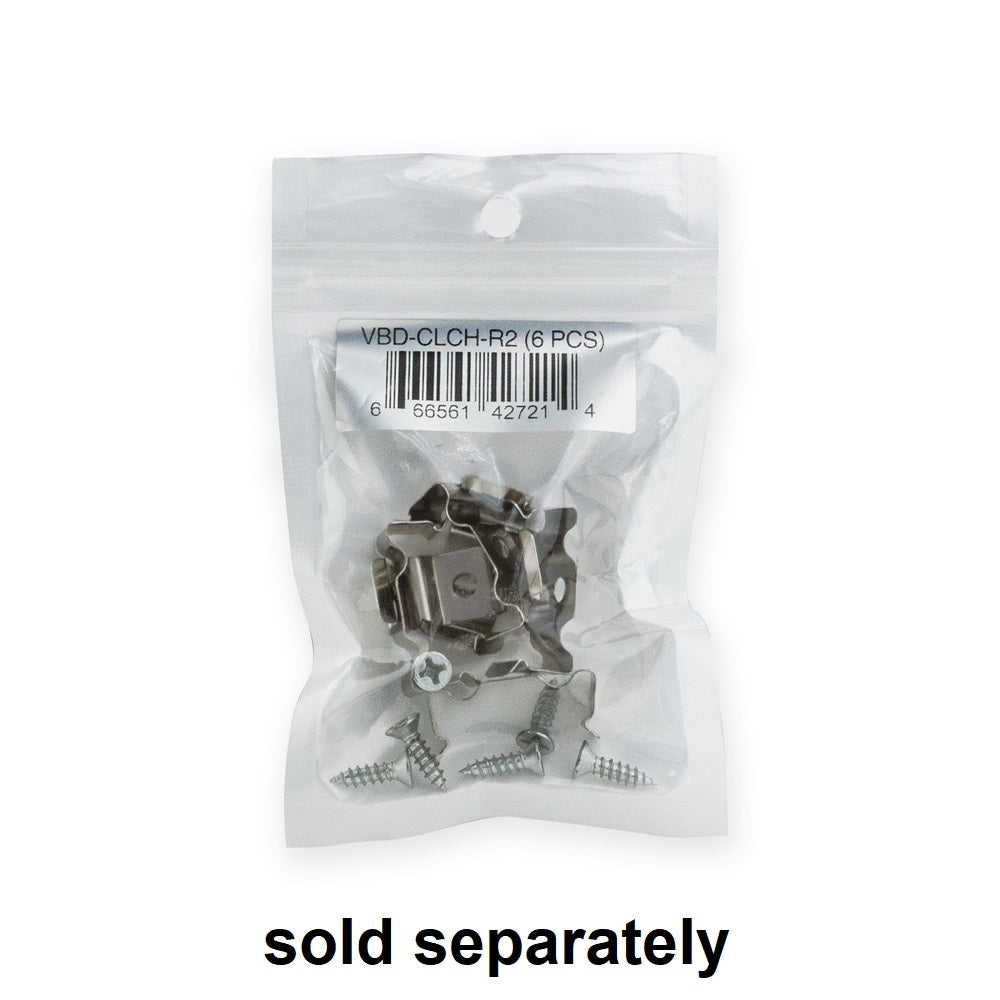 VBD-CH-R2B Black LED Aluminum Channel 2.4Meters(94.4in) and 3Meters(118in)
VBD-CH-R2B Black LED Aluminum Channel/Profile 2.4Meters(94.4in) and 3Meters(118in), can be used for applications such as cabinets, shelves, closets, ceiling, accent lighting, showcases in the stores, etc. It can be mounted on the ceiling using mounting brackets.
*Available in 2.4 Meters (94.4 inch) and 3 Meters (118 inch)*Full 3-meter(118inch) lengths are limited to delivery within BC ONLY
Model No:

VBD-CH-R2B

Material: Anodized Aluminum 
Colour: Black
Diffuser Type: Frosted

Diffuser Material: Polycarbonate (PC)
Dimensions:
3000 x 25.95 x 21.84mm(118 x 1 x 0.85in)
2400 x 25.95 x 21.84mm(94.4 x 1 x 0.85in)
* Depends on Place of Delivery

LED Strip Width: 

Up to 22mm



Accessories Included: End caps (1 Pair)
Installation: Surface Mount, Recessed
Accessories (Sold Separately):
4 pair Endcaps VBD-ENCH-R2B
SKU:666561429171
6 pcs Mounting Clips VBD-CLCH-R2 SKU:666561427214

The VBD-CH-R2B Black LED Aluminum Channel is a high-quality linear profile designed to house LED strips up to 22mm in width. The channel is made of anodized aluminum and comes in a sleek black color, making it a great fit for modern and elegant applications. The channel is available in two different lengths, 2.4 meters (94.4 inches) and 3 meters (118 inches), depending on the place of delivery.

The VBD-CH-R2B channel comes with a frosted diffuser made of polycarbonate (PC) material, which helps to reduce light glare and provides protection from dust, moisture, and damage to the LEDs. The diffuser is easy to install using the included end caps, which have wiring holes for easy wiring.

The VBD-CH-R2B channel acts as a heat sink for the LED strip installed in it, increasing the lifetime of the LEDs. It can be cut to size using a regular hack saw and is suitable for a wide range of indoor and outdoor projects. It can be recessed in a groove or mounted onto the surface using double-sided tape or screws.

The VBD-CH-R2B channel comes with a pair of end caps, and additional end caps and mounting clips are available for purchase separately. This channel is ideal for use in offices, libraries, closets, ceilings, cabinets, shelves, and other applications where versatile interior lighting is needed. With waterproof strip lights (IP 66 and higher rating), the aluminum material can also be used for outdoor purposes, and the end caps should be sealed with silicon to avoid getting in contact with water.