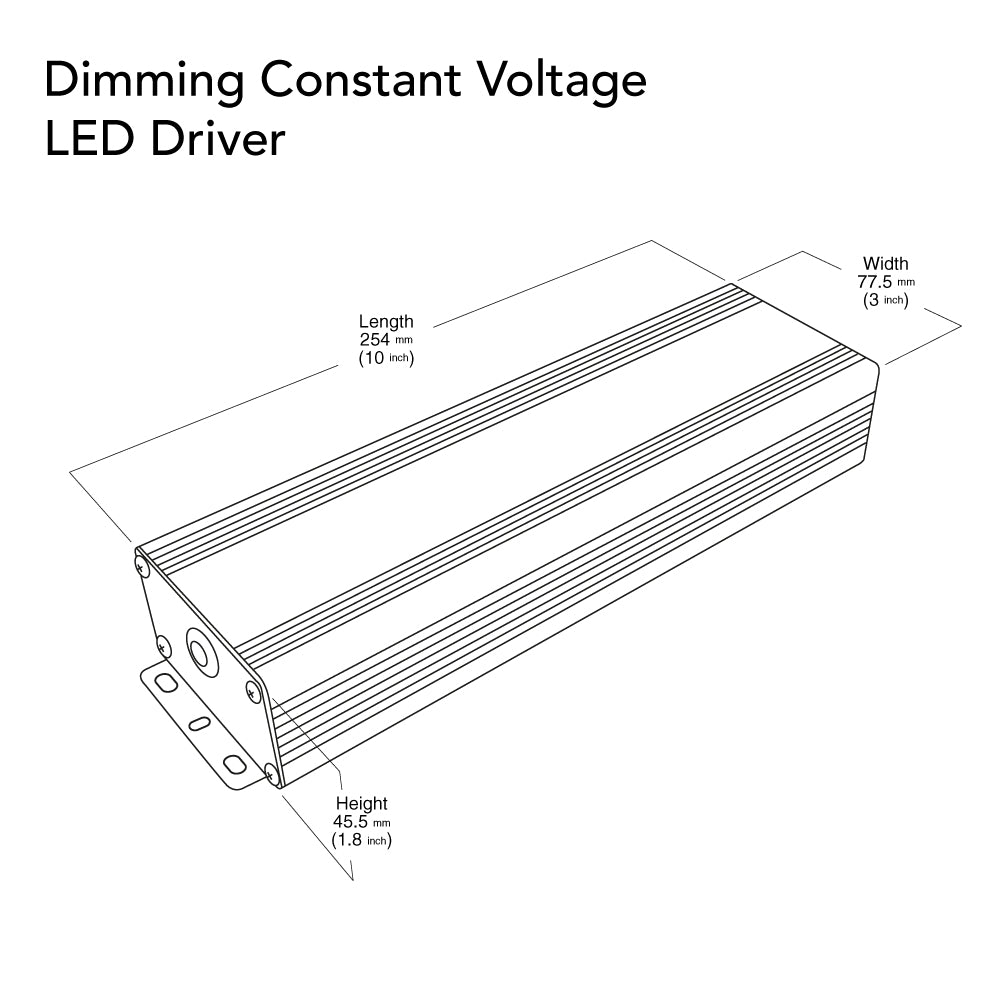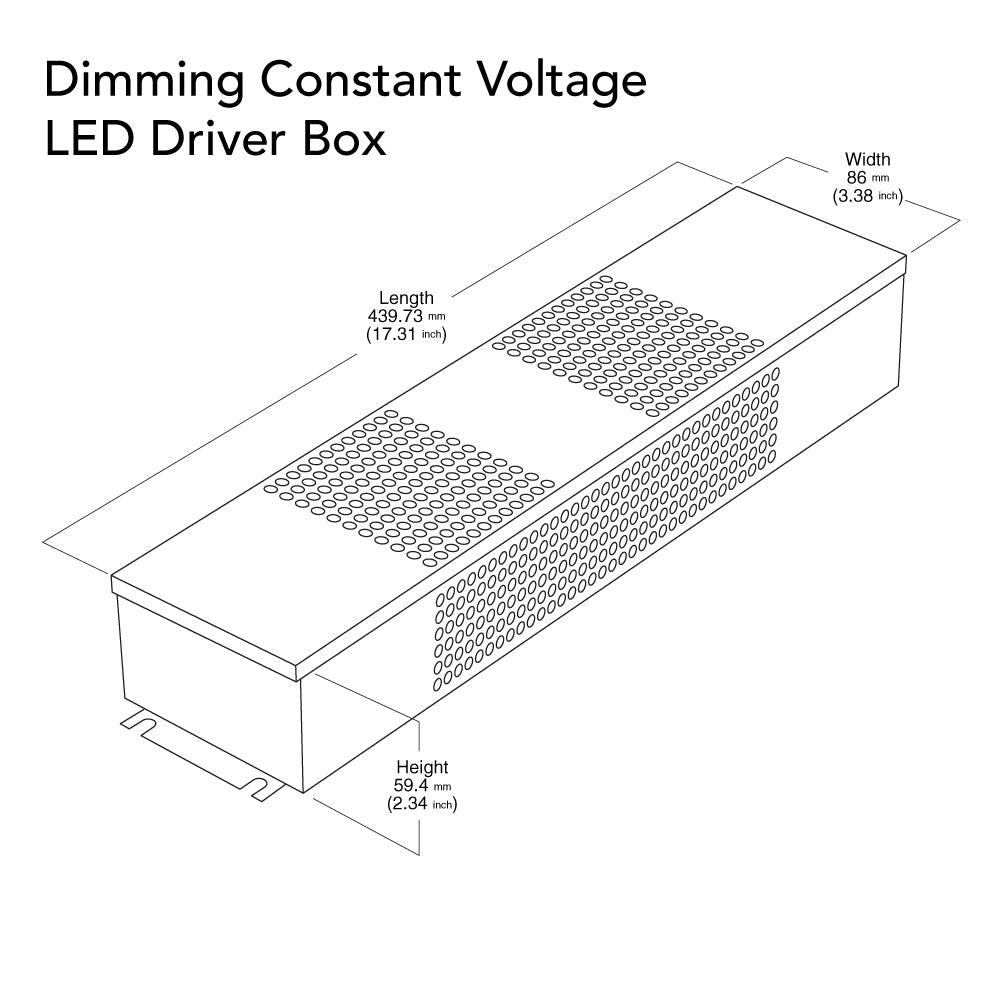 VBD-024-300VTHWJ Triac Dimmable Constant Voltage LED Driver 24V 300W
VBD-024-300VTHWJ Triac Dimmable Constant Voltage LED Driver with Input Voltage: 100-277V AC, Input Current: 3.4A, Input Frequency: 47-63 Hz, Output Voltage: 24V DC, Output Current: 12.5A, Max Load: 300W
Model No:

VBD-024-300VTHWJ

Input Voltage:

 100-277V AC

Input Current: 3.4A
Input Frequency: 47-63 Hz
Output Voltage: 24V DC
Output Current: 12.5A
Max Load: 300W
Dimmable: Yes (Triac/ Phase-cut Dimming)

IP Rating: IP65 (Wet Locations)
Dimensions: 440 x 86 x 60mm (17.3 x 3.3 x 2.3in)
Wiring/ Housing: Hardwire
Operating temperature: at least 90℃
Certificates: FC/ UL/ RoHS
The VBD-024-300VTHWJ is a constant voltage LED driver designed for dimming applications. It has a maximum output power of 300W and an output voltage of 24V DC. The input voltage range is 100-277V AC with an input current of 3.4A and input frequency of 47-63 Hz.

This LED driver is dimmable with triac/ phase-cut dimming and is suitable for wet locations with its IP65 rating. It is hardwired and has dimensions of 440 x 86 x 60mm (17.3 x 3.3 x 2.3in). The VBD-024-300VTHWJ can operate at temperatures of at least 90℃ and has FC, UL, and RoHS certifications. It has an output current of 12.5A and a maximum load of 300W.

Veroboard Phase Cut Dimming Constant Voltage LED drivers work with any standard Leading Edge, MLV, or TRIAC dimmers. The dimmer switch must be installed on the 120V AC side of the driver.