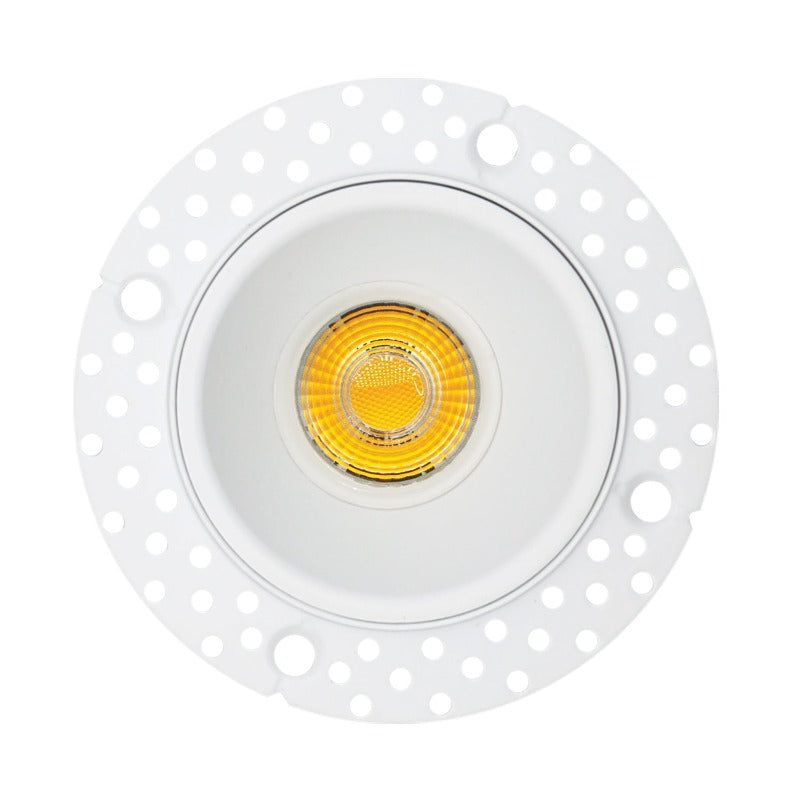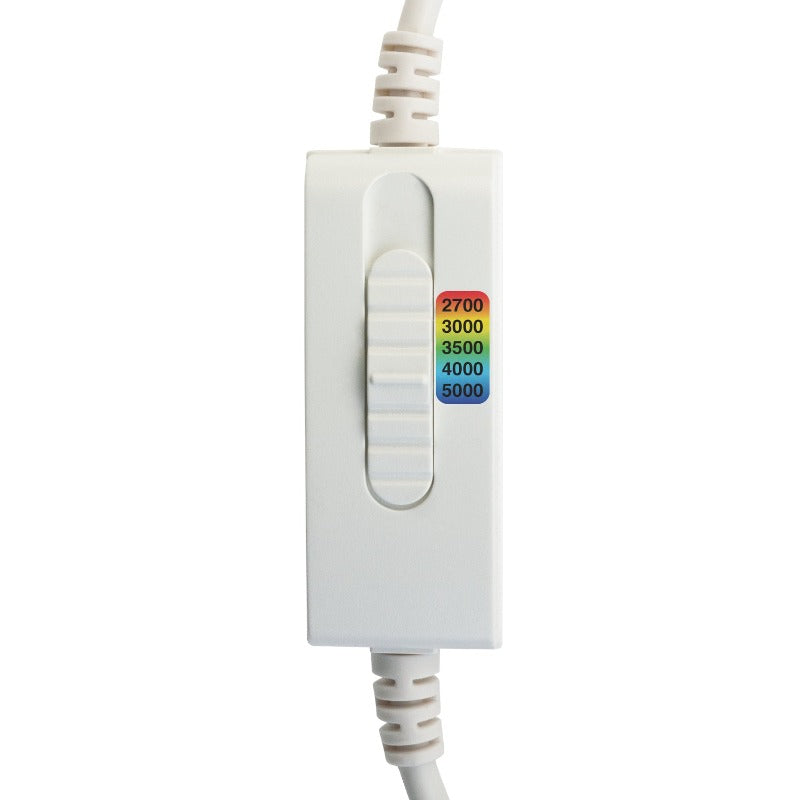 LED-2-S8W-L5CCTWH-T, 2 inch Trimless Ceiling Light
Veroboard LED-2-S8W-L5CCTWH-T 2-inches trimless downlight/ Ceiling Lights with Voltage 120V AC, Wattage 8W, Brightness 600 Lumens is specially designed to eliminate glare when illuminated. It is an IC-rated fixture that comes along with a junction box LED driver. It has the option of choosing desired color temperature from 2700K-3000K-3500K-4000K- 5000K.

Model No: LED-2-S8W-L5CCTWH-T

Voltage: 

120V AC

Wattage: 

8W

Frequency: 

60Hz

Power Factor (PF): 

0.9
Brightness:

 6

00 Lumens
Color Temperature:
5CCT Selectable Color Temperature
2700K (Soft White)
3000K (Warm White)
3500K (Mid-Warm White)
4000K (Natural White)
5000K (Daylight)
Rendering Index: CRI>90

LED Driver: IC Rated
Dimmable: Yes
Dimmer: 100-10% (Triac Dimming)
LED Type: Integrated COB
Angle Rotation: N/A

Beam Angle: 40°
Gimbal Tilt Angle: N/A
Air Tight: Yes
Rated Life:

 

>50,000 hours
Fixture Material:

 

Die-cast Aluminum
Fixture Color:

 White

IP Rating:

IP20 (Damp Locations)

Installation Type: Recessed/ Flush Mount
Dimensions: 

Ø 62 mm (2.48 in) x  61.82mm (2.43 in) Depth

Cut Size: 67mm (2-5/8 in)
LED Driver Dimensions:

101 x 55 x 47 mm (3.98 x 2.17 x 1.85 in)

Package Content: Gimbal Downlight with IC-rated LED Driver
Package Dimensions: 137 x 130 x 72mm(5.4 x 5.1 x 2.8in)
Certificates: FCC/ ETL/Energy Star/RoHS
Beam Details
Beam Angle 4
0º
 Metric
Imperial

| | | |
| --- | --- | --- |
| Distance |  Beam Width | Lux |
| 1m | 0.7m | 1228 lx |
| 2m | 1.5m | 307 lx |
| 3m | 2.2m | 136 lx |
| 4m | 3.6m | 77 lx |
| 5m | 3.6m | 49 lx |

| | | |
| --- | --- | --- |
| Distance | Beam With | Footcandles |
| 3.3ft | 2.4ft | 114 fc |
| 6.6ft | 4.8ft | 29 fc |
| 9.8ft | 7.1ft | 13 fc |
| 13.1ft | 9.5ft | 7 fc |
| 16.4ft | 11.9ft | 5 fc |
This is a 2 inch trimless ceiling light with model number LED-2-S8W-L5CCTWH-T. It has a voltage of 120V AC, a wattage of 8W, and a frequency of 60Hz. The power factor (PF) is 0.9, which means it has a good efficiency. The brightness of the ceiling light is 600 lumens and it has a selectable color temperature ranging from 2700K (Soft White) to 5000K (Daylight) with a color rendering index (CRI) of over 90, indicating a high level of color accuracy.

The ceiling light is dimmable with a triac dimmer range of 100-10%, which provides flexibility in lighting control. The LED driver is IC rated and the LED type is integrated COB. It has a rated life of over 50,000 hours, which means it has a long-lasting performance. The angle rotation and gimbal tilt angle are not applicable for this model, but it has a beam angle of 40°.

The ceiling light is air tight, making it suitable for damp locations. The outer dimensions of the ceiling light are Ø 62 mm (2.48 in) x 61.82mm (2.43 in) depth and the cut size is 67mm (2-5/8 in). The LED driver dimensions are 101 x 55 x 47 mm (3.98 x 2.17 x 1.85 in). The package content includes the gimbal downlight with an IC-rated LED driver. The package dimensions are 137 x 130 x 72mm(5.4 x 5.1 x 2.8in). The fixture material is die-cast aluminum and the fixture color is white.

The ceiling light has certifications from FCC, ETL, Energy Star, and RoHS, which ensures its compliance with safety and environmental standards. It is designed for recessed/ flush mount installation type and has a trimless appearance, which provides a sleek and modern look to any space.