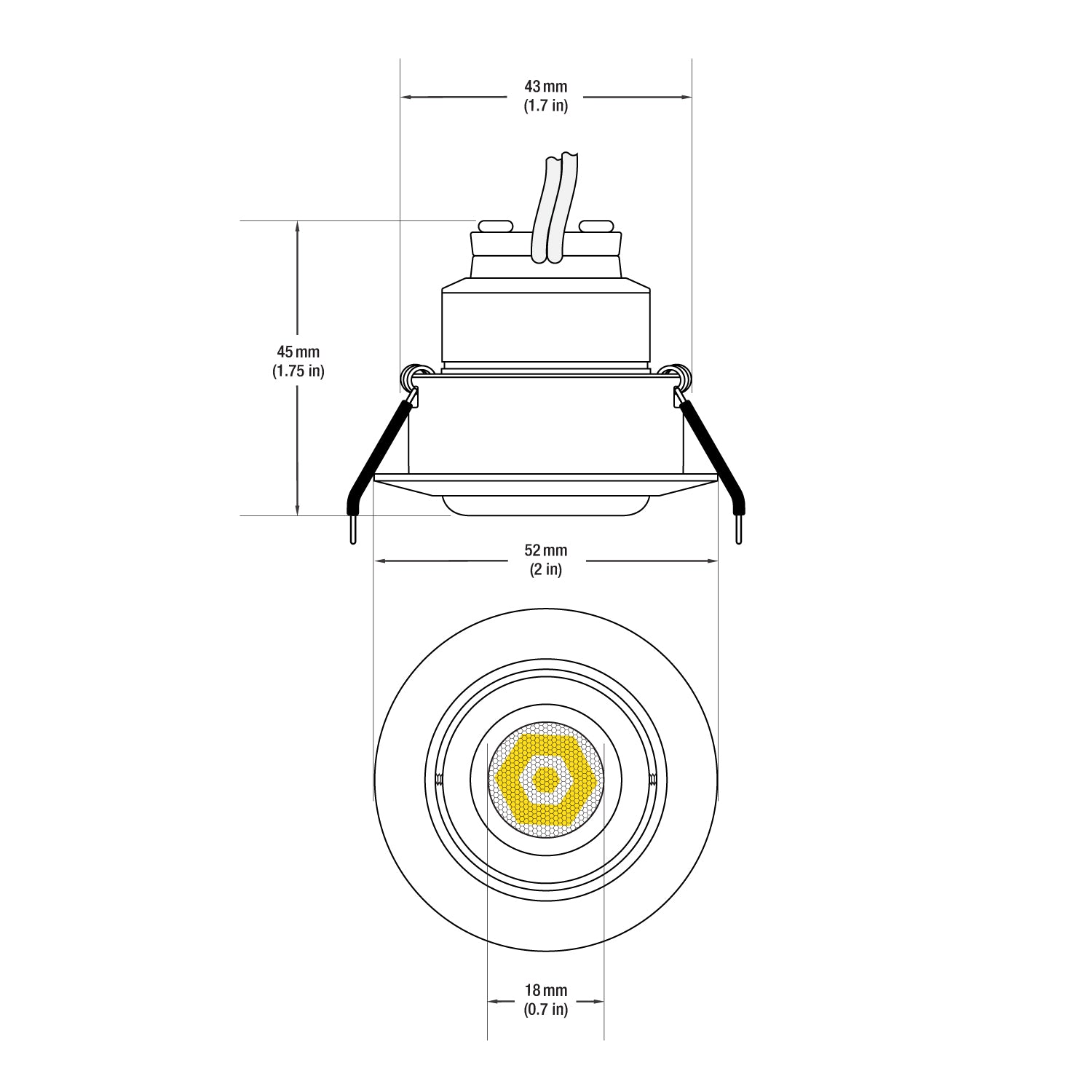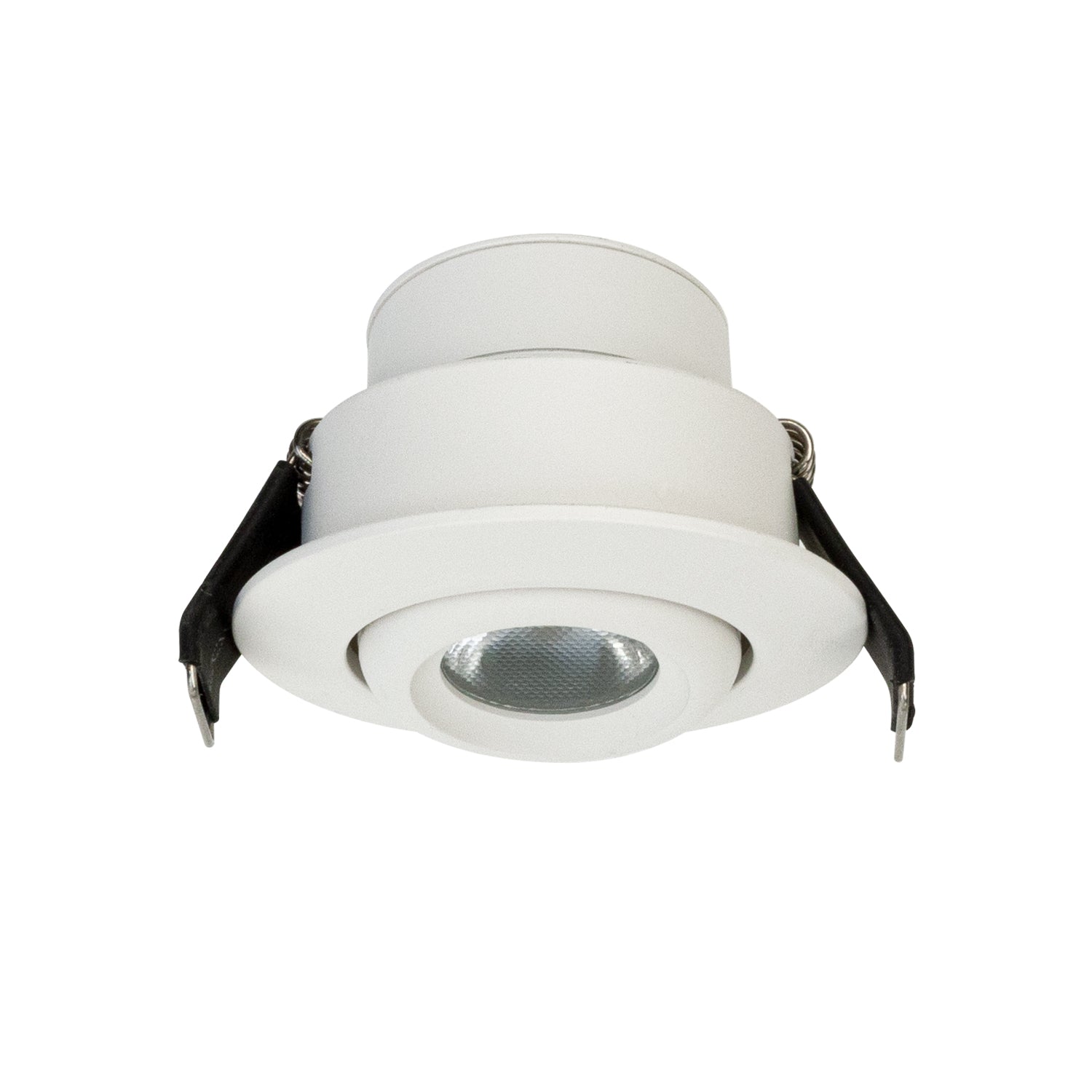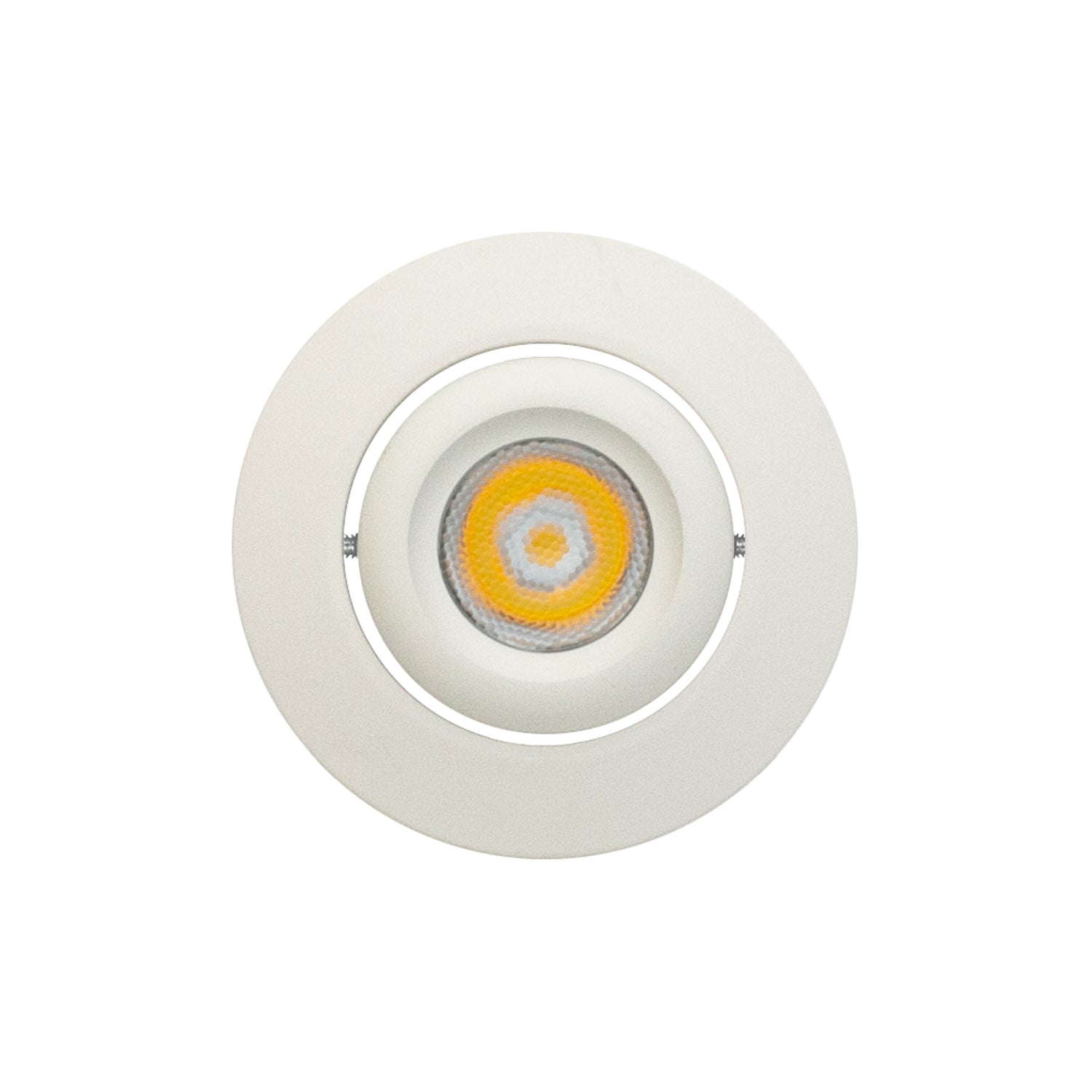 RD24-3W-30K-WH, 2 inch White Ceiling Light Round, 12V 3W
RD24-3W-30K-WH (White) high-quality round Downlights/ Ceiling lights with Voltage 12V, Wattage 3W are available in 4 different body colours, which brings more style to your home/office environment. 2-year in-store warranty is also included with the product.
Veroboard RD24-3W-30K-WH 2-inch downlight is designed to connect to a 12V class 2 power supply. This light fixture is air-tight and does not require any additional housing for installation. It is simple to install in a 2 inch (50 mm) hole size with easy push spring clips. Furthermore, this fixture has a rendering index of 90+, making objects visible in high-quality colors when illuminated.

The RD24-3W-30K-WH is a 2-inch round ceiling light with a 12V DC voltage and a wattage of 3W. It emits a warm white light with a color temperature of 3000K and has a white housing made of aluminum. This light is dimmable and has the following dimensions: 52mm in diameter (2.1 inches), 44mm in depth (1.8 inches), and requires a cut size of 42mm (1.7 inches). It is ETL certified for quality and safety.