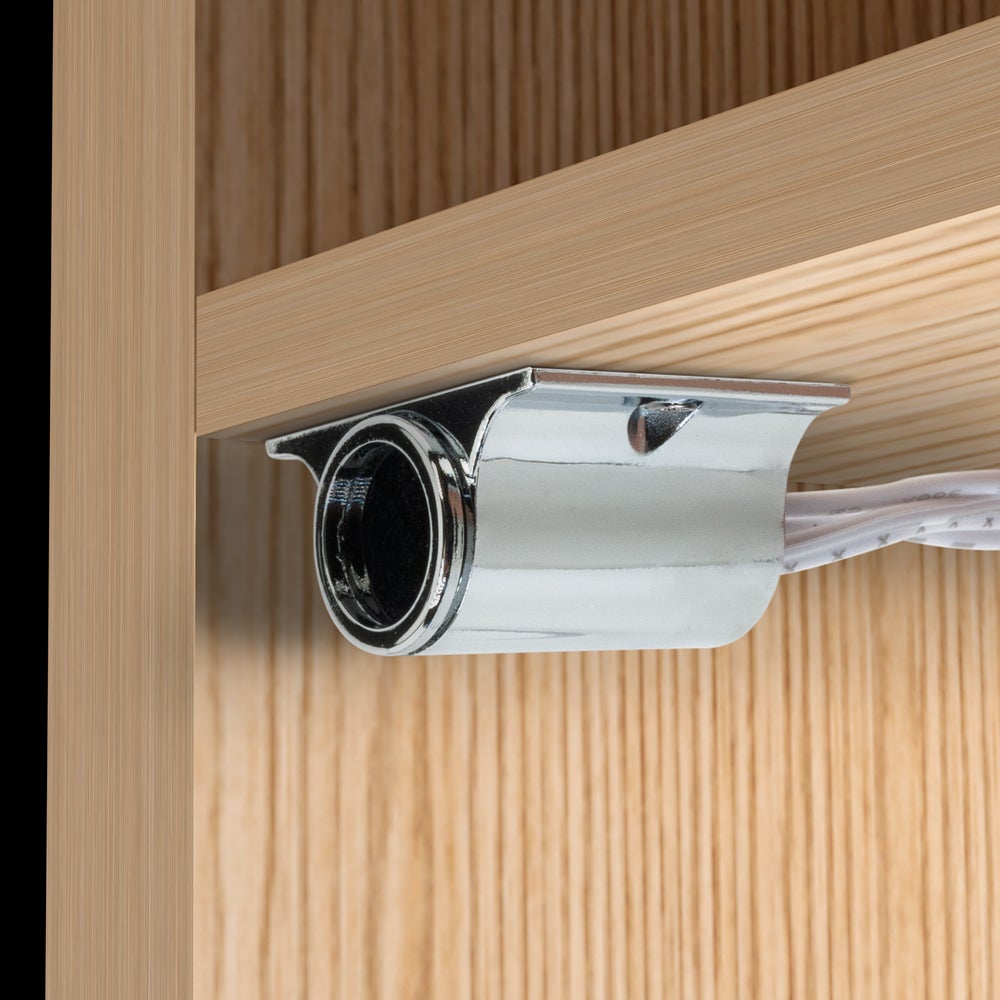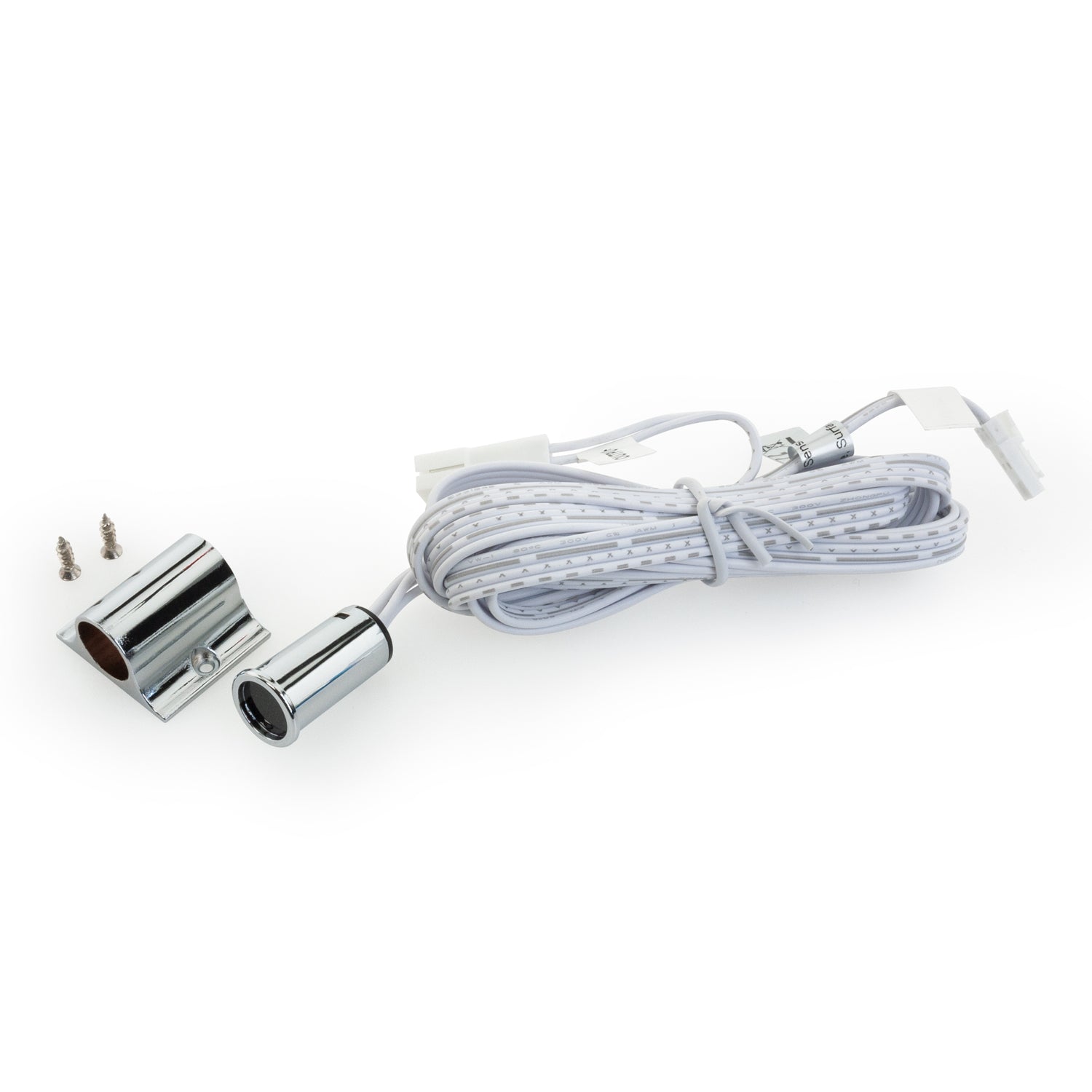 VBD-DOOR-SNG-60 Sensor Switch Type 2
VBD-DOOR-SNG-60 Sensor Switch Type 2 with Voltage 12V DC, Power Load 60W Max. Usage Single Color.
Package Content:
• IR sensor switch with 6 feet of wire
• Holder with screws for surface mounting the sensor
Model No: VBD-DOOR-SNG-60
Voltage: 12V DC
Power Load: 60W Max.
Usage: Single Color
Body Color: Chrome
Wire Length: 6ft (58 inches)
Material: PVC (Plastic)

Sensor Distance: 6-10cm

Operating Temperatures: -5°C~40°C
IP Rating: IP20 (Indoor use only)
Dimensions: 

23.71 x 12.22 x 13.96mm(0.93 x 0.48 x 0.55in)

Certifications: CE/ RoHS
The VBD-DOOR-SNG-60 Sensor Switch Type 2 is a device used to turn on and off single color LED lights using a sensor. It operates on a voltage of 12V DC and can handle a power load of 60W maximum. The body color of the device is chrome, and the wire length is 6ft (58 inches).

The device is made of PVC (plastic) and has a sensor distance of 6-10cm. It has an operating temperature range of -5°C~40°C and an IP20 rating, which means it is suitable for indoor use only. The dimensions of the device are 23.71 x 12.22 x 13.96mm (0.93 x 0.48 x 055in).

The VBD-DOOR-SNG-60 sensor switch type 2 is certified by CE and RoHS.

Infrared sensor detection of lights when the door opens and closes.
The wire and the controller are connected by a buckle, convenient for easy replacement.
Suitable for both recessed (Drilling a hole of 12mm size) and surface mount installations (using holder).
It has a hidden sensor lens.
It is a small infrared sensor that detects moving objects like doors, drawers, cabinets, etc., and switches LED lighting ON/OFF.